August 25-27, 2008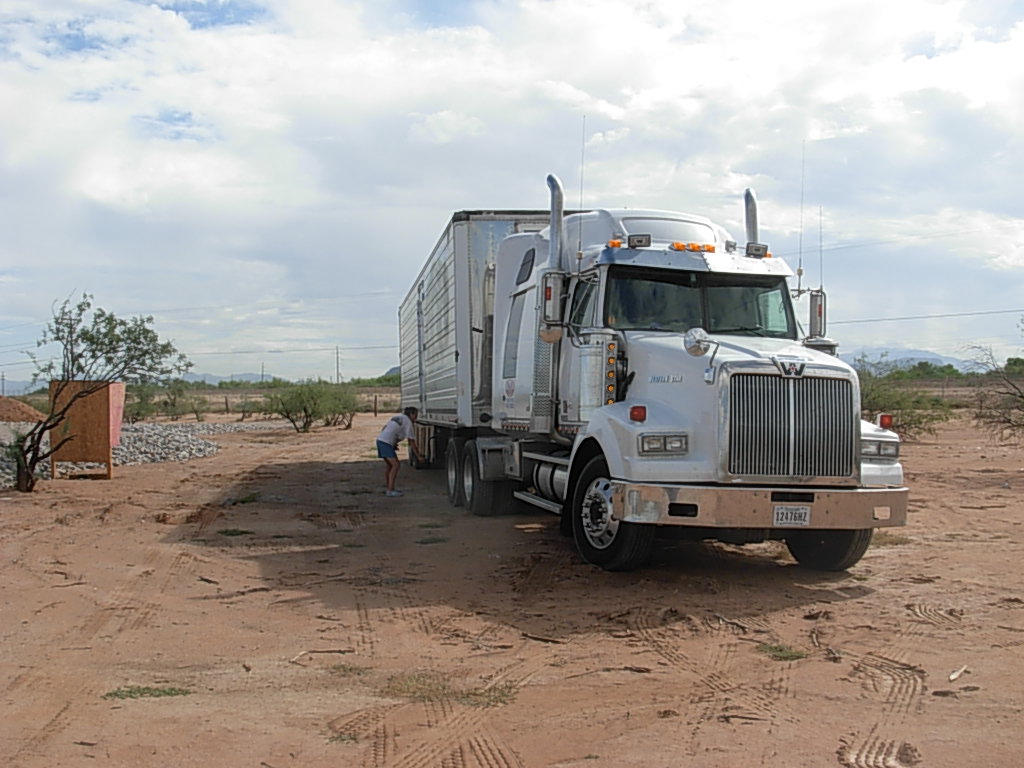 On Sunday Aug. 24 we left Las Vegas to bring back Ray's trailer. After spending the night at a truck stop in Eloy, AZ we finally arrived at the site where the trailer was. I had to lower the landing gear to make the proper connection with the fifth wheel on the tractor. It was only 2 weeks after David's hernia surgery so he couldn't do any of the heavy work.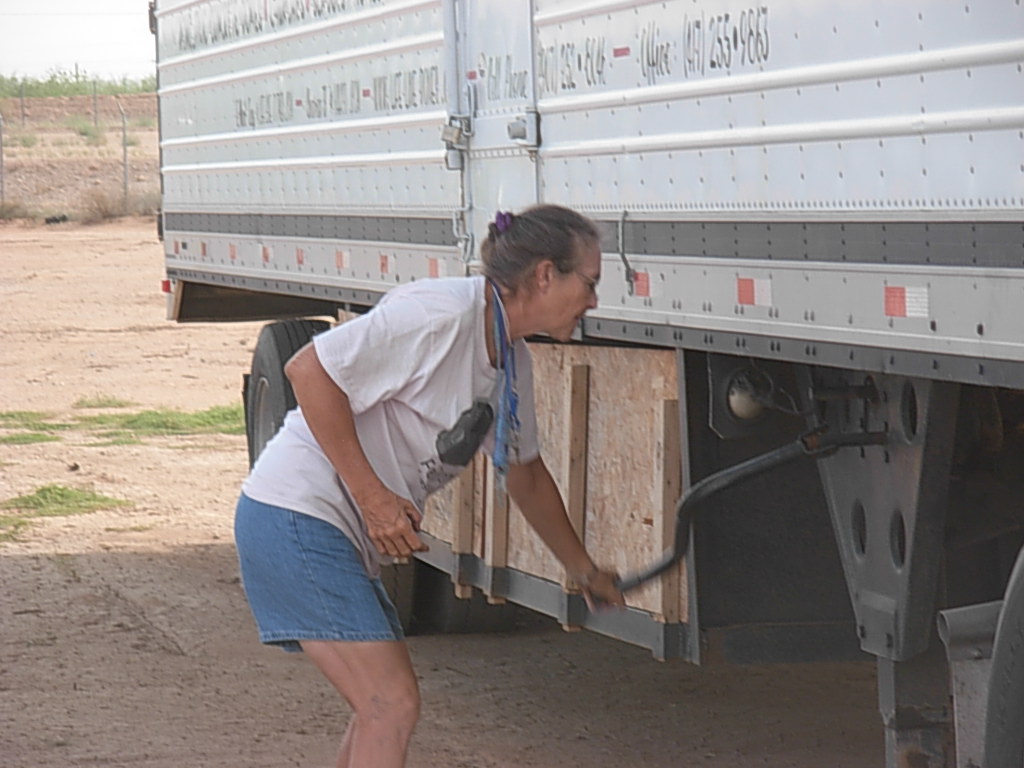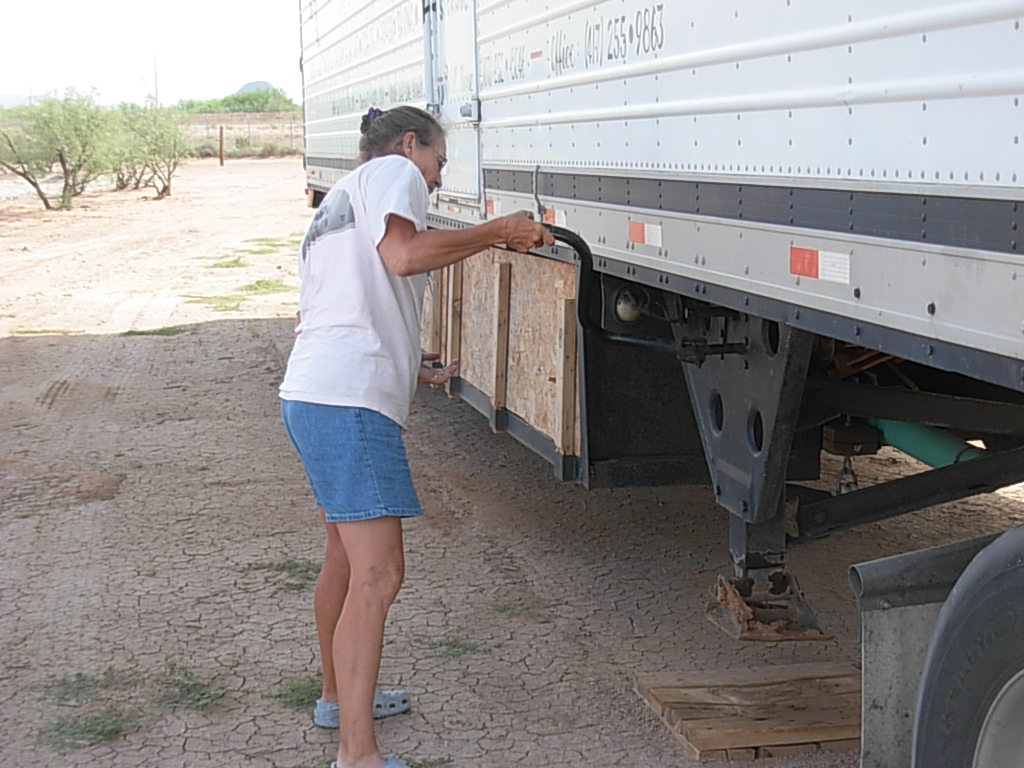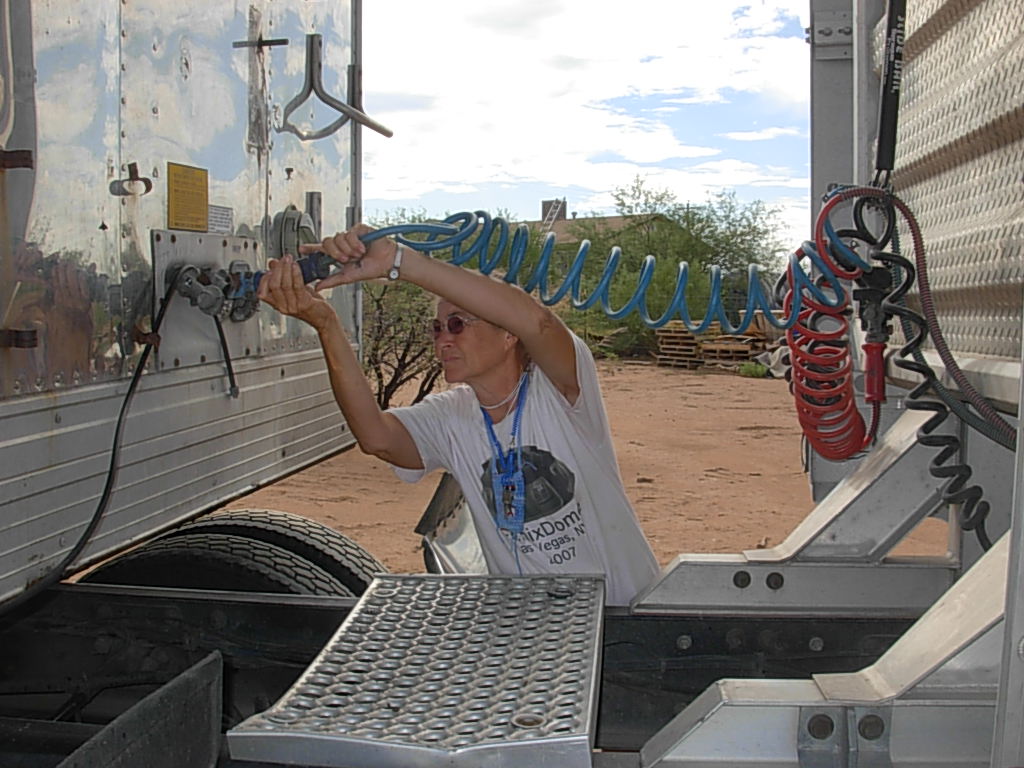 Here I am hooking up the air and electrical pigtails. It had been 8 years since I had driven a Big Truck.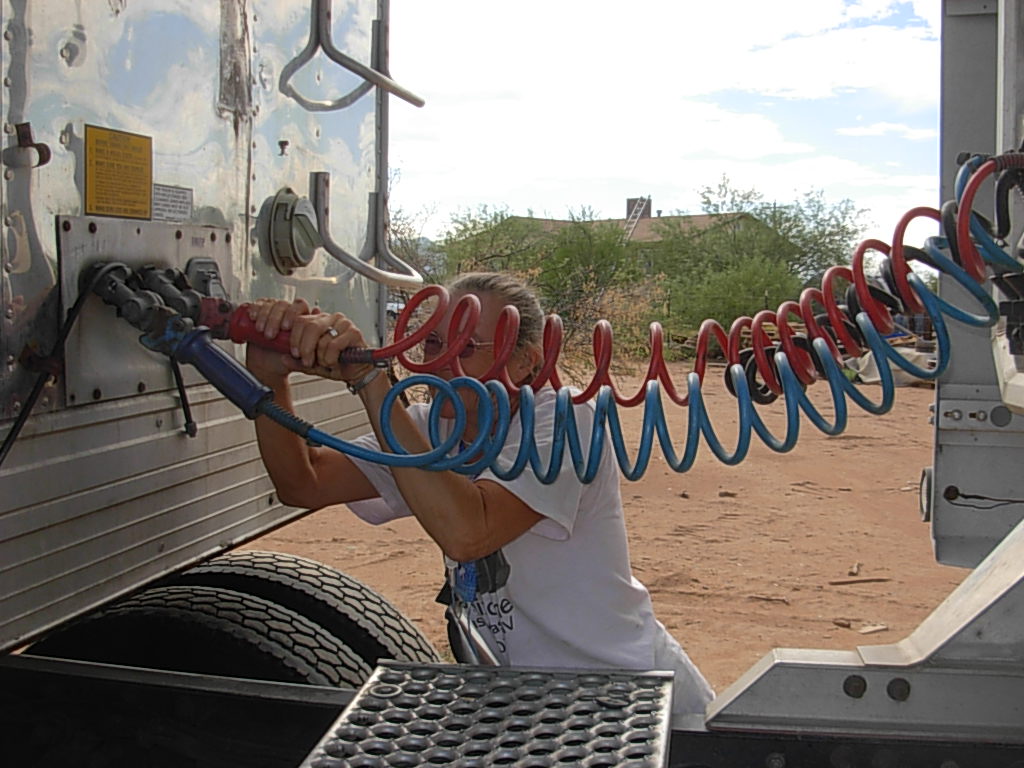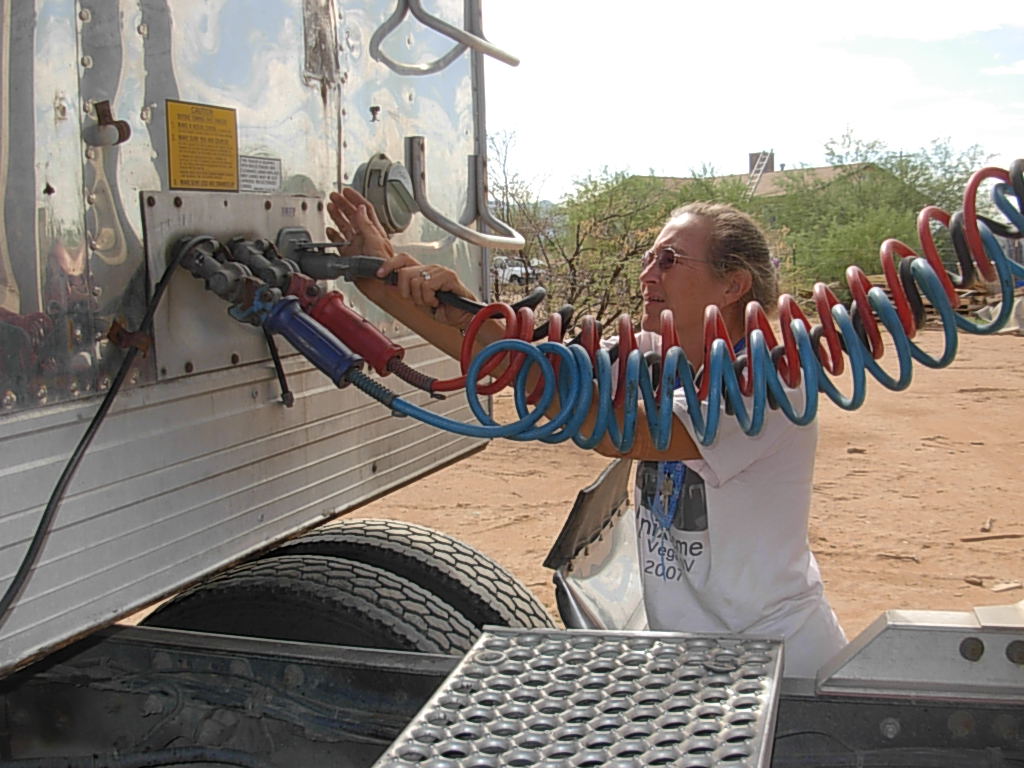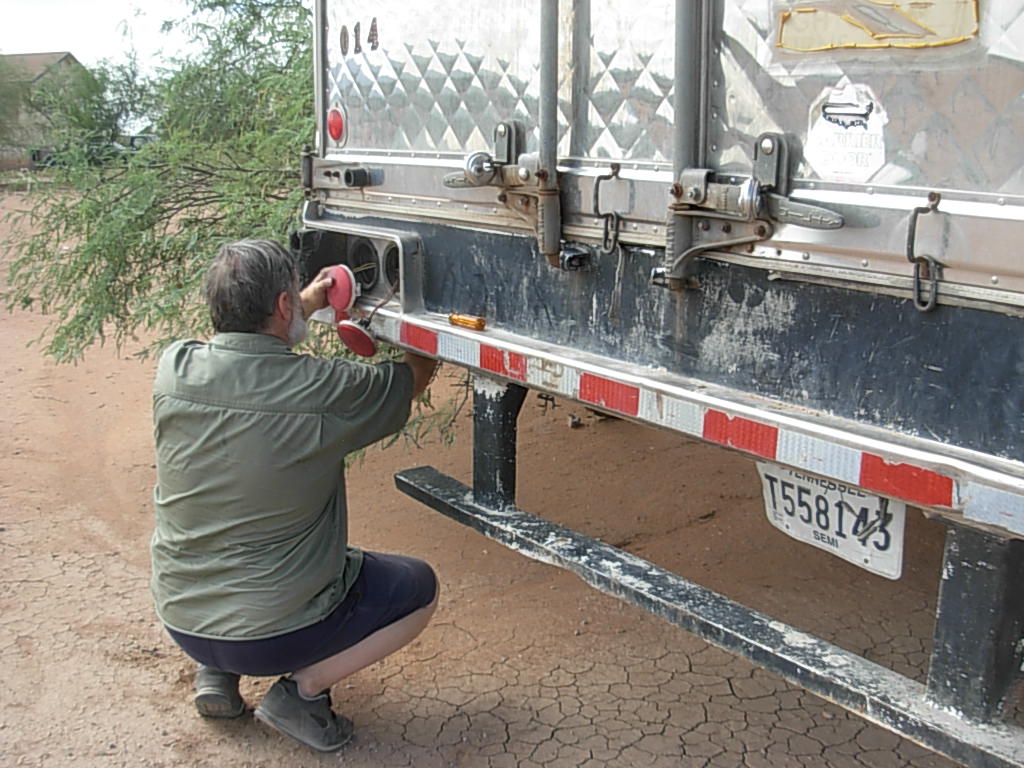 David was trying to get the tail lights working. Wasn't going to happen.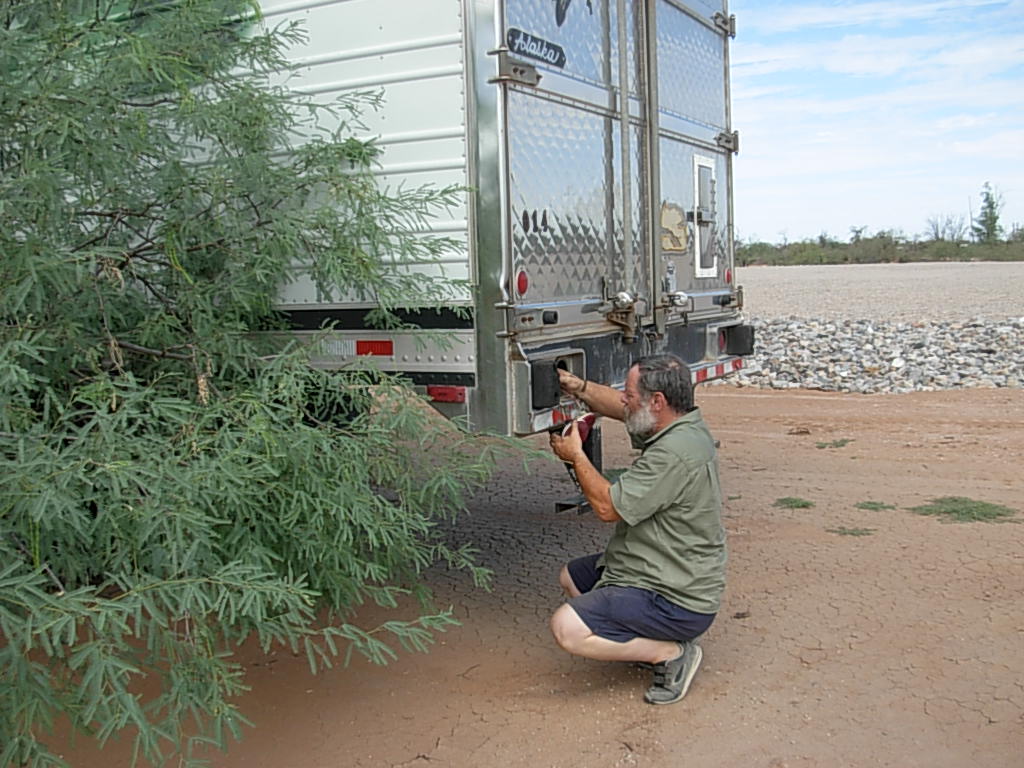 The tires are not flat--just mired in dried mud.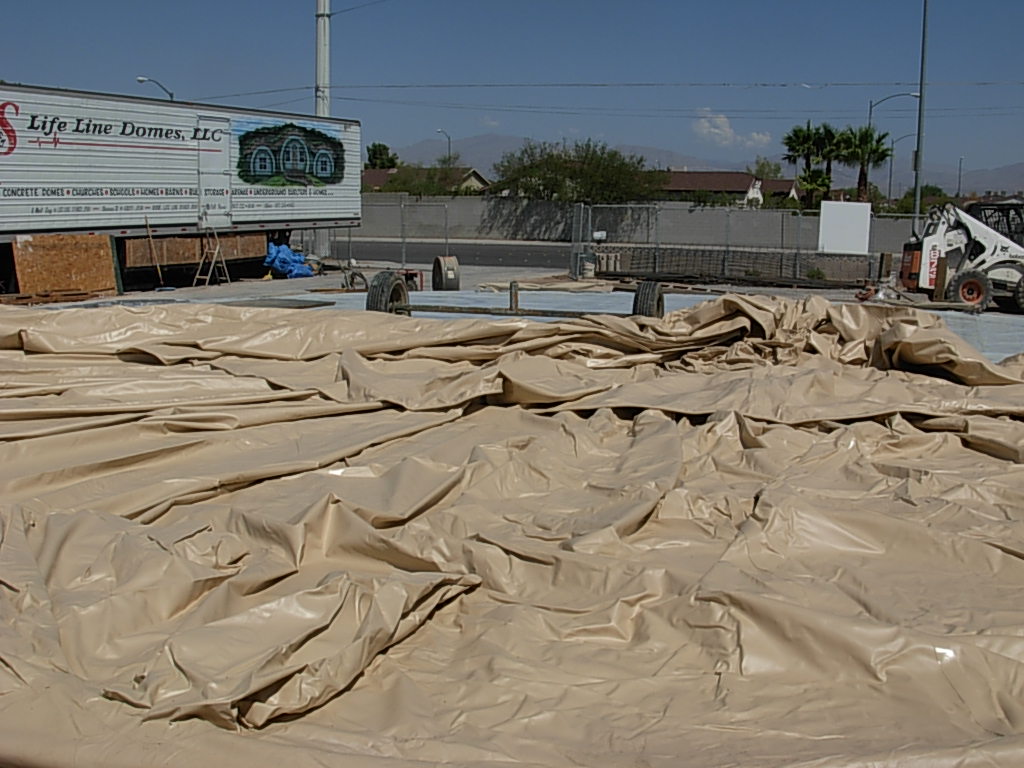 We got home Tuesday morning about 7:30 and I high tailed it work. Ray's workers had already taped plastic on the slab by the time we got home. Then they fastened the airform on half of it before putting on the large scaffolding pieces.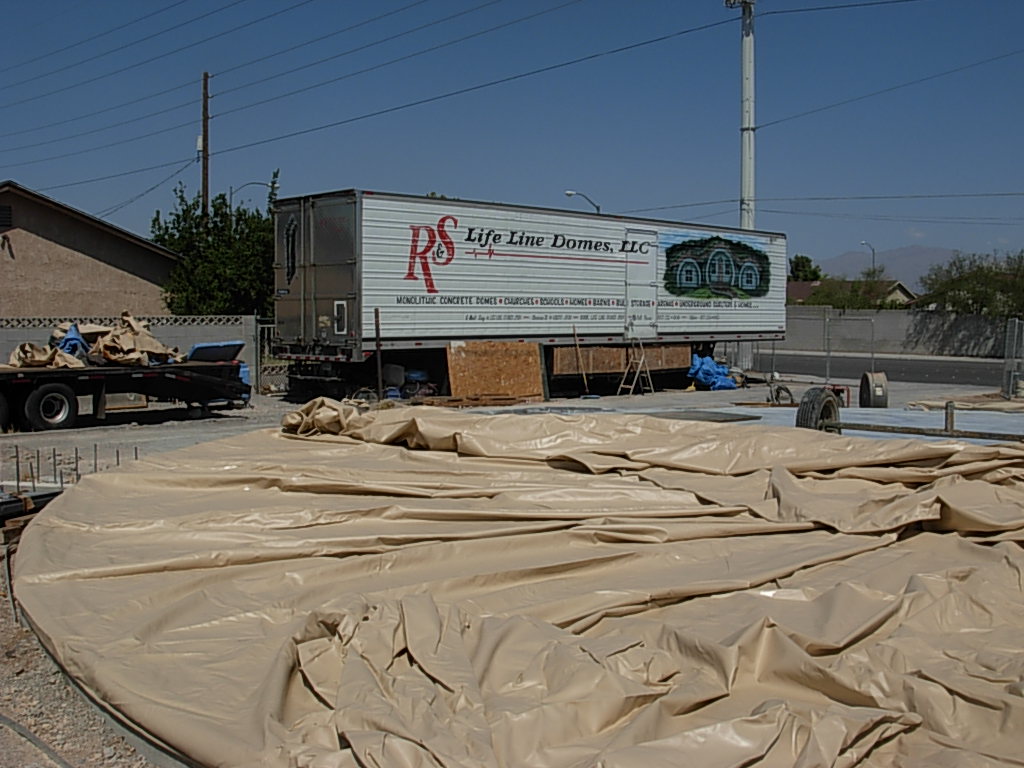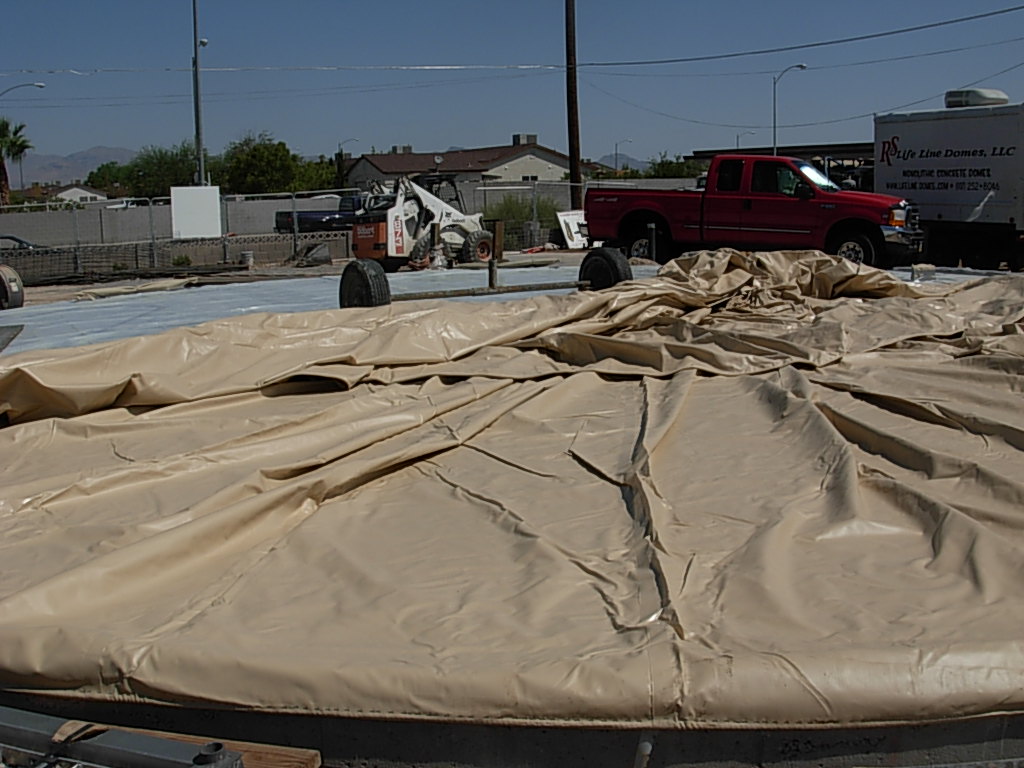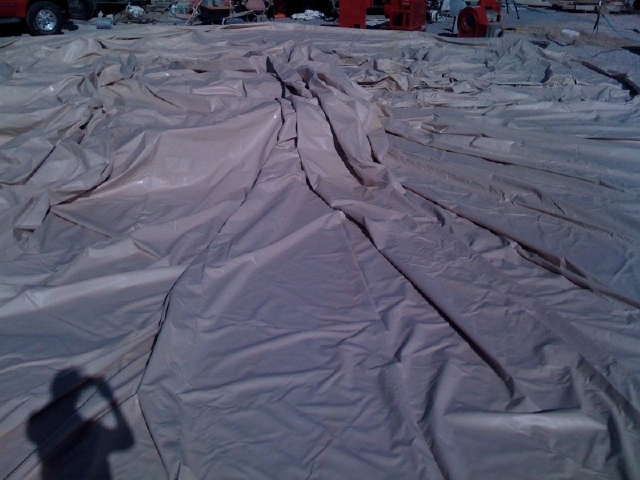 When I got home from work, all the large scaffolding pieces were covered with the air form.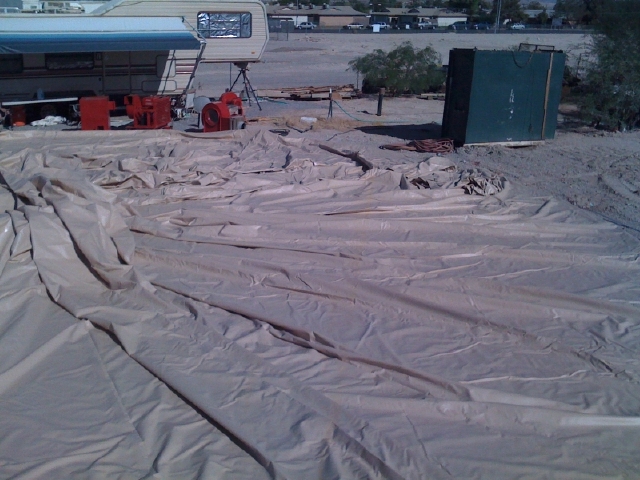 Lots of wrinkles and lumps.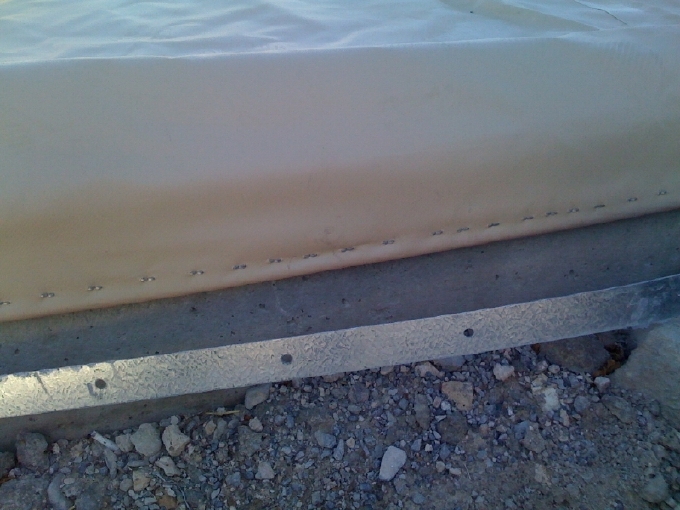 The airform came from MDI stapled all around holding a rope in place and then metal banding is used to hold the airform to the edge of the slab.





Yards and yards of lumps and wrinkles.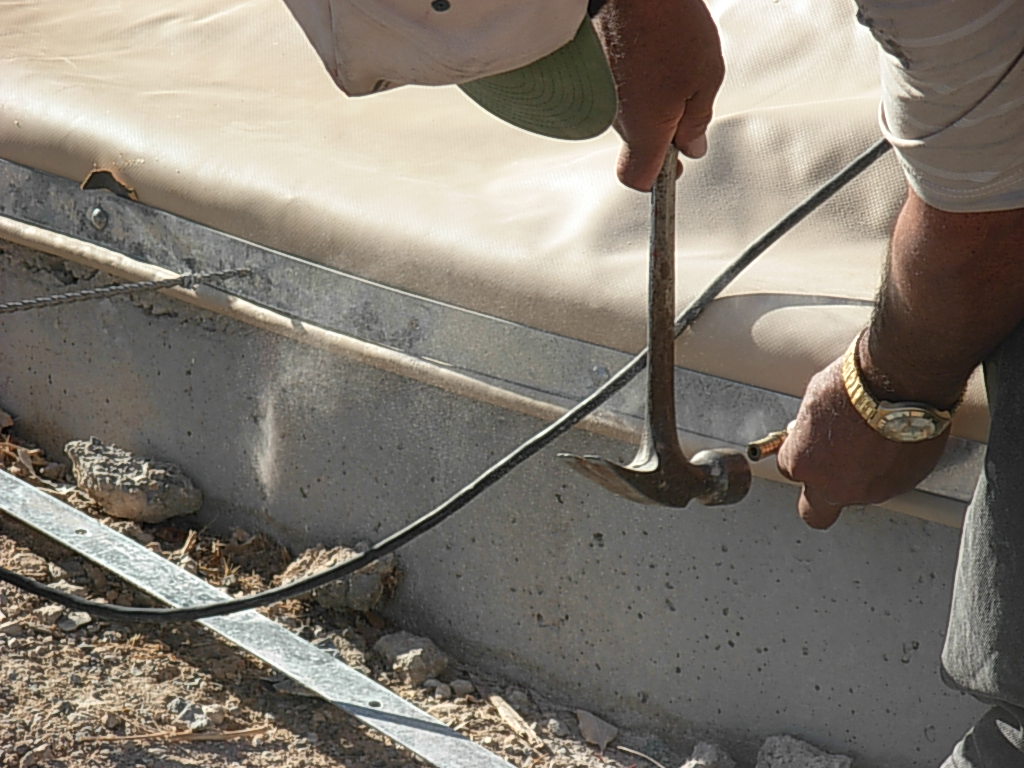 On the left you can see the long drill bit drilling holes to fasten the metal bands to the concrete slab. The other worker is using a tool to punch the fasteners in all the way.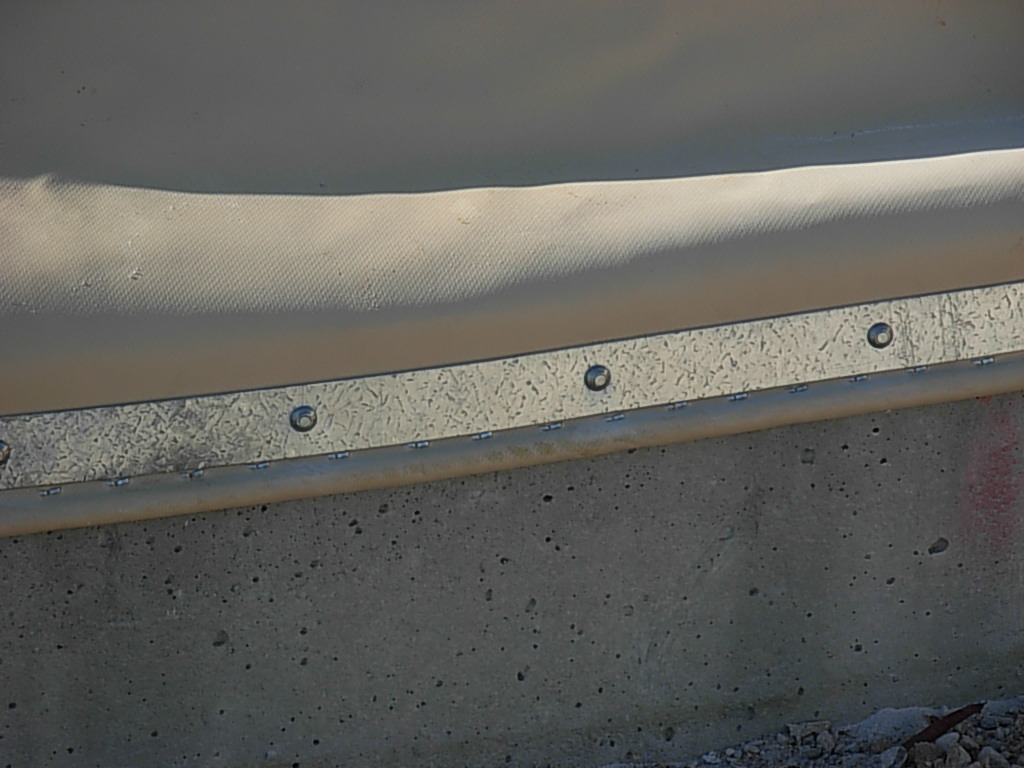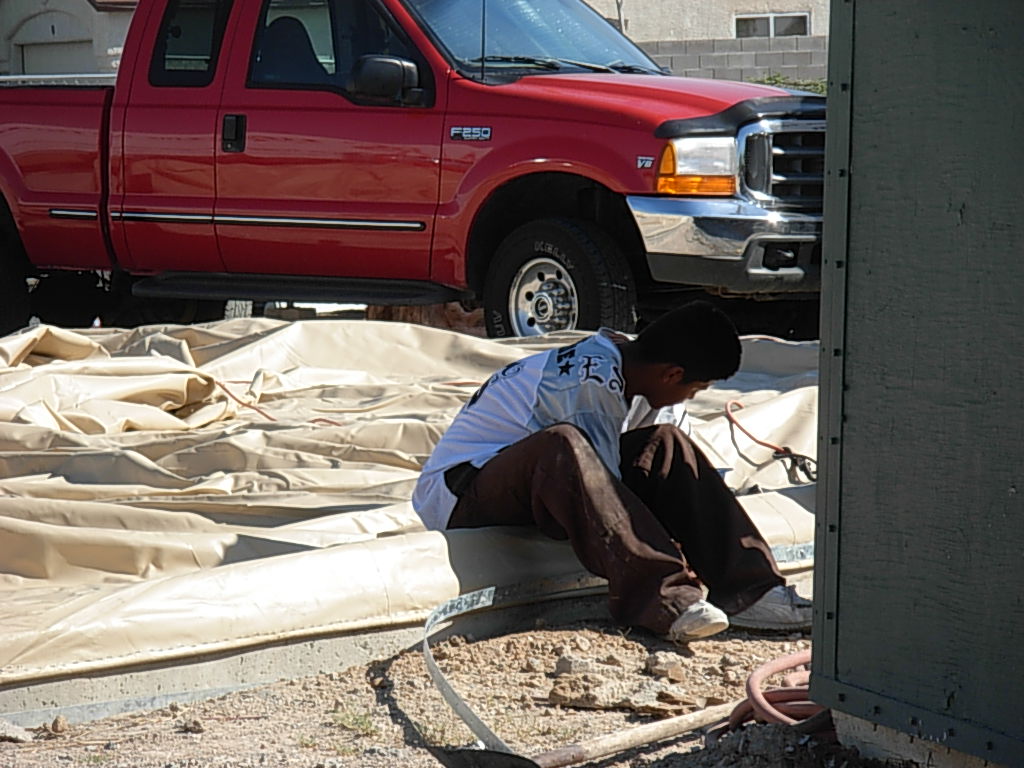 Making sure the metal band fits tightly against the airform wrapped rope.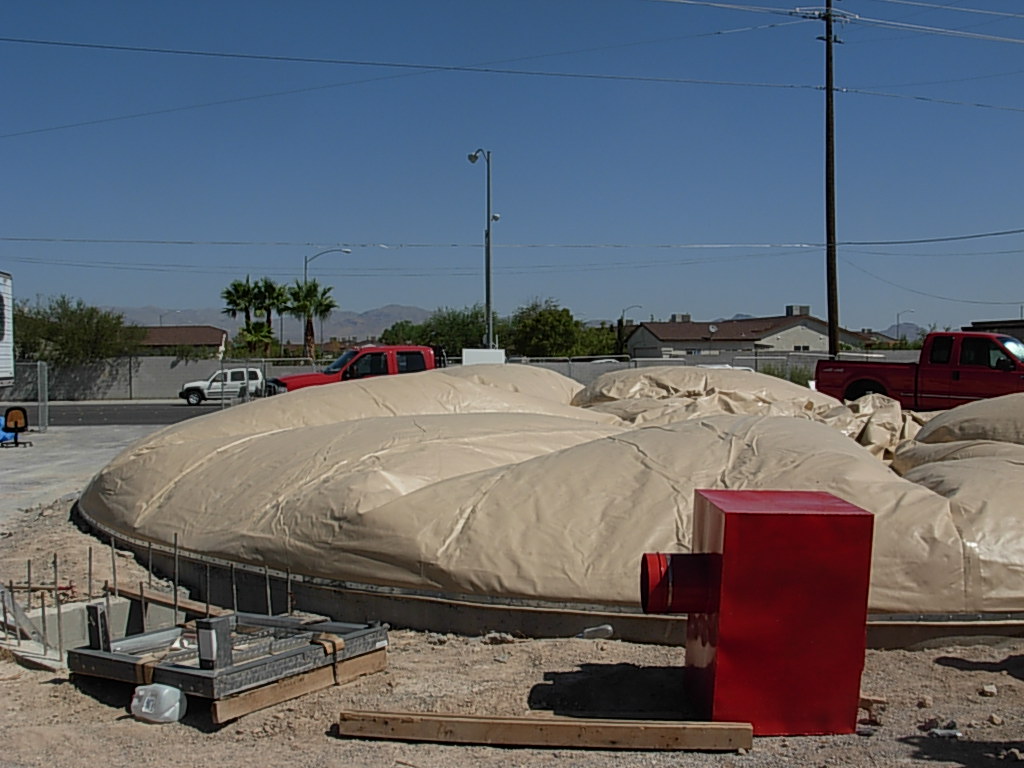 Starting the pre-inflation to make sure there are no leaks.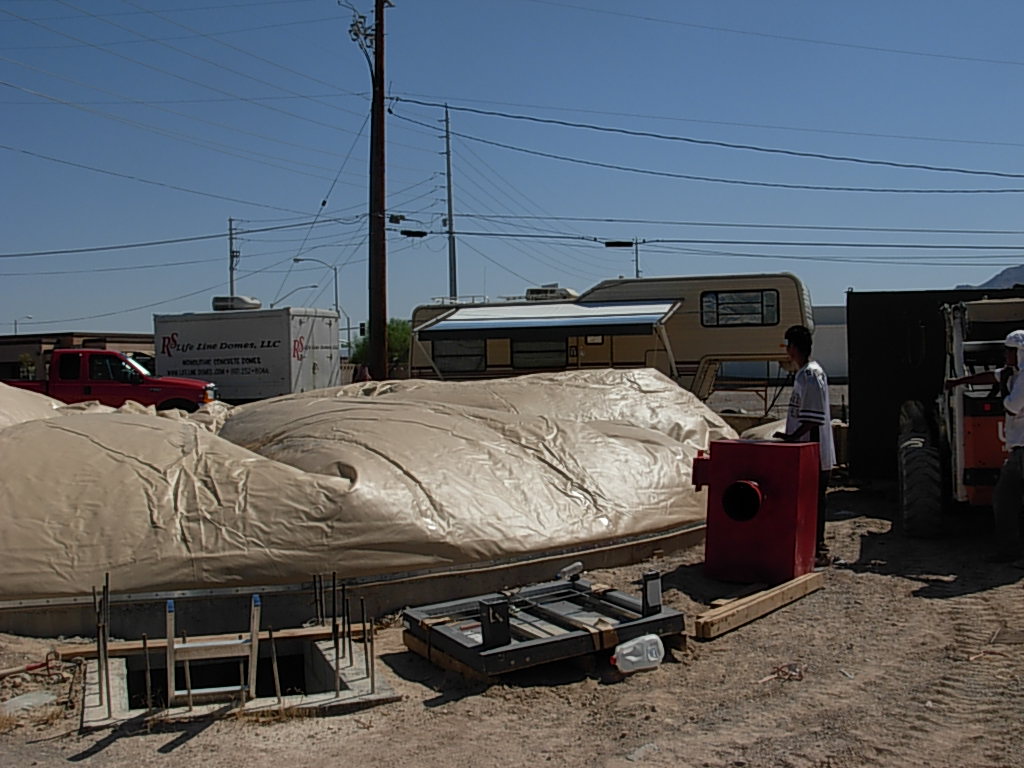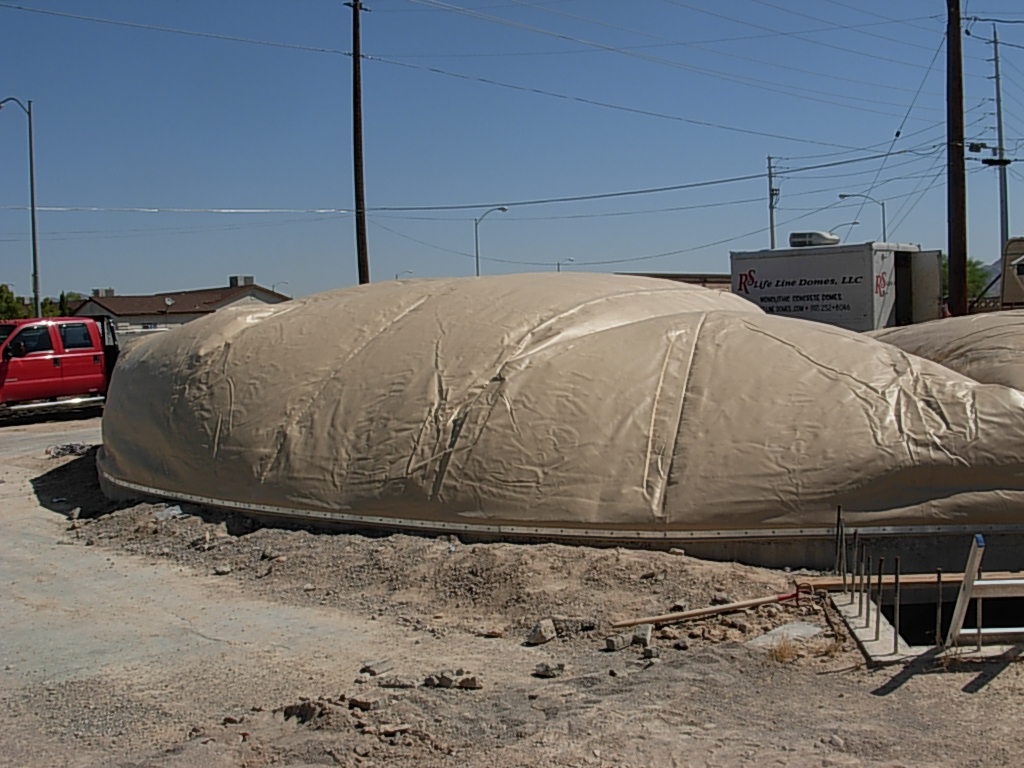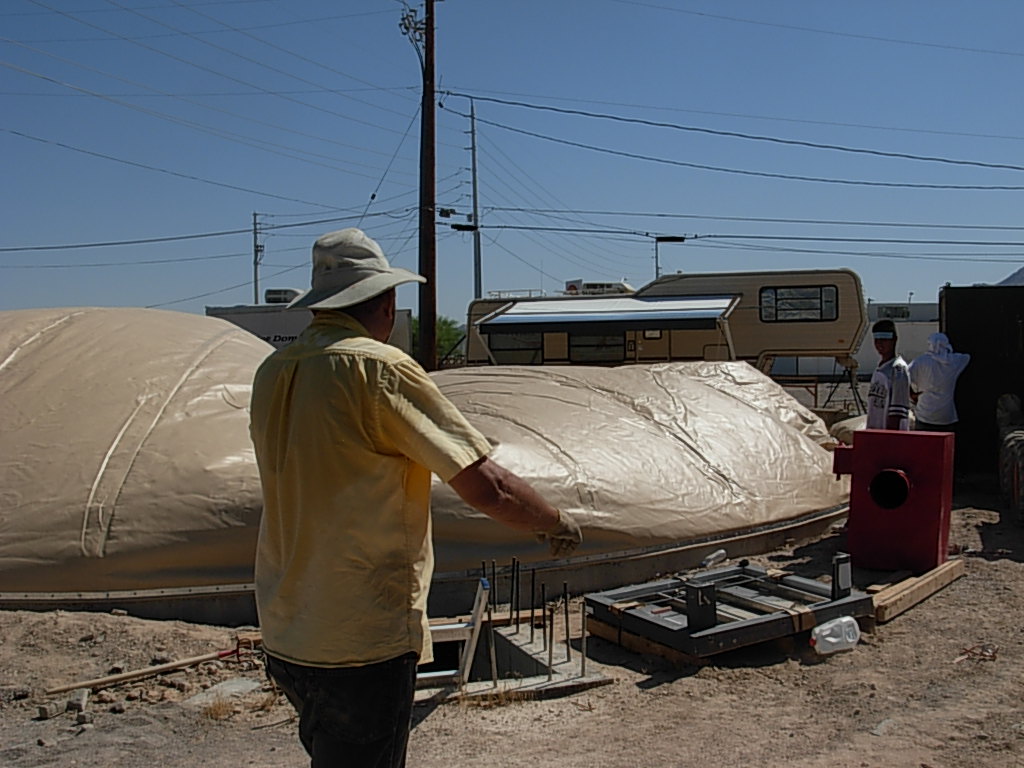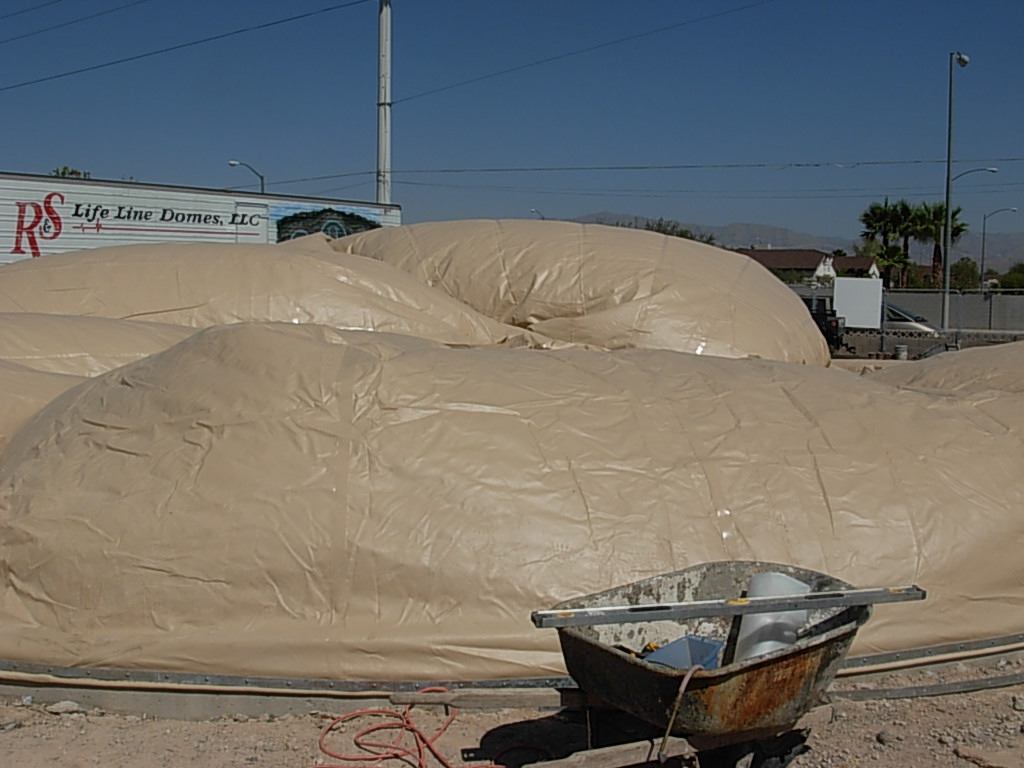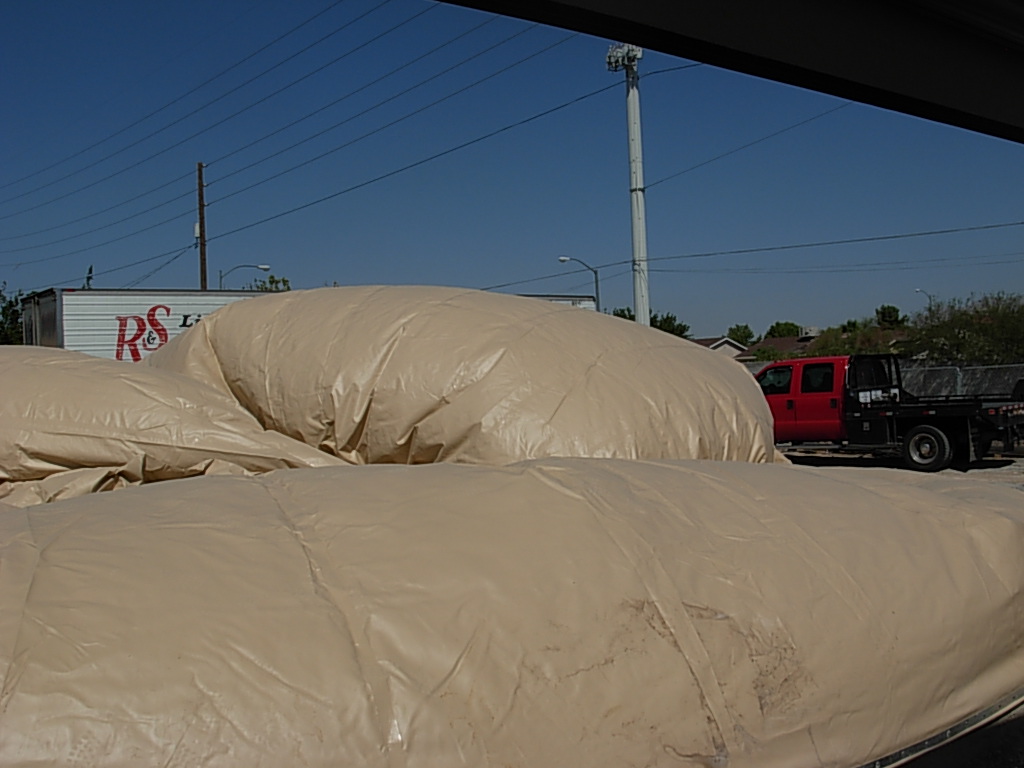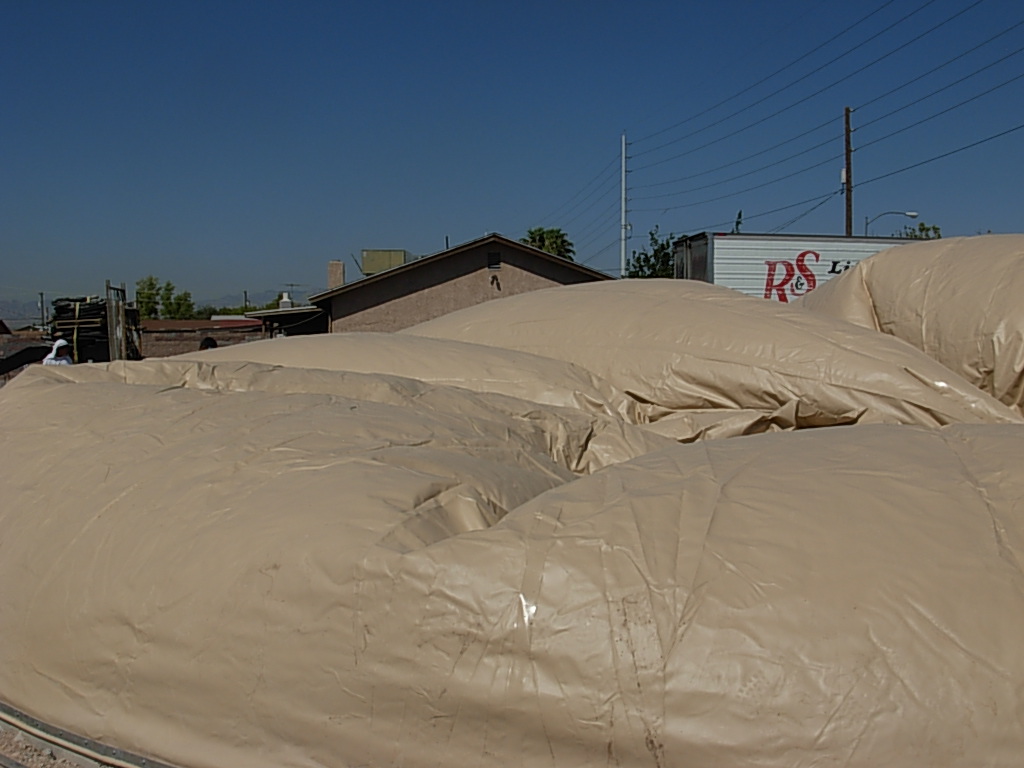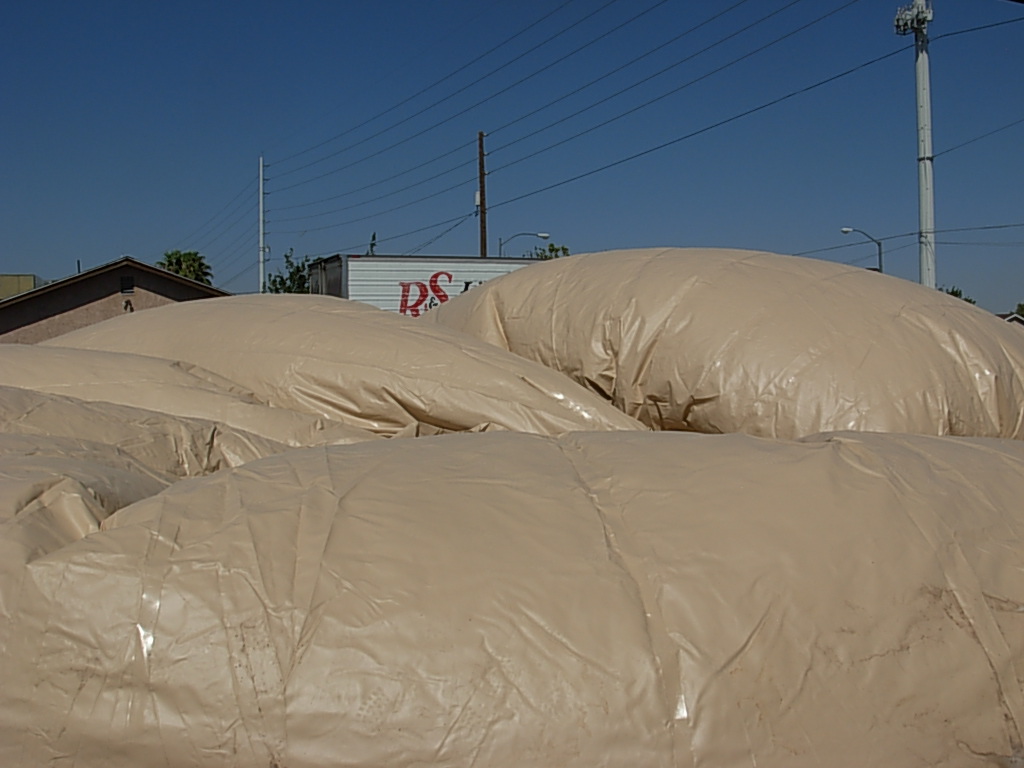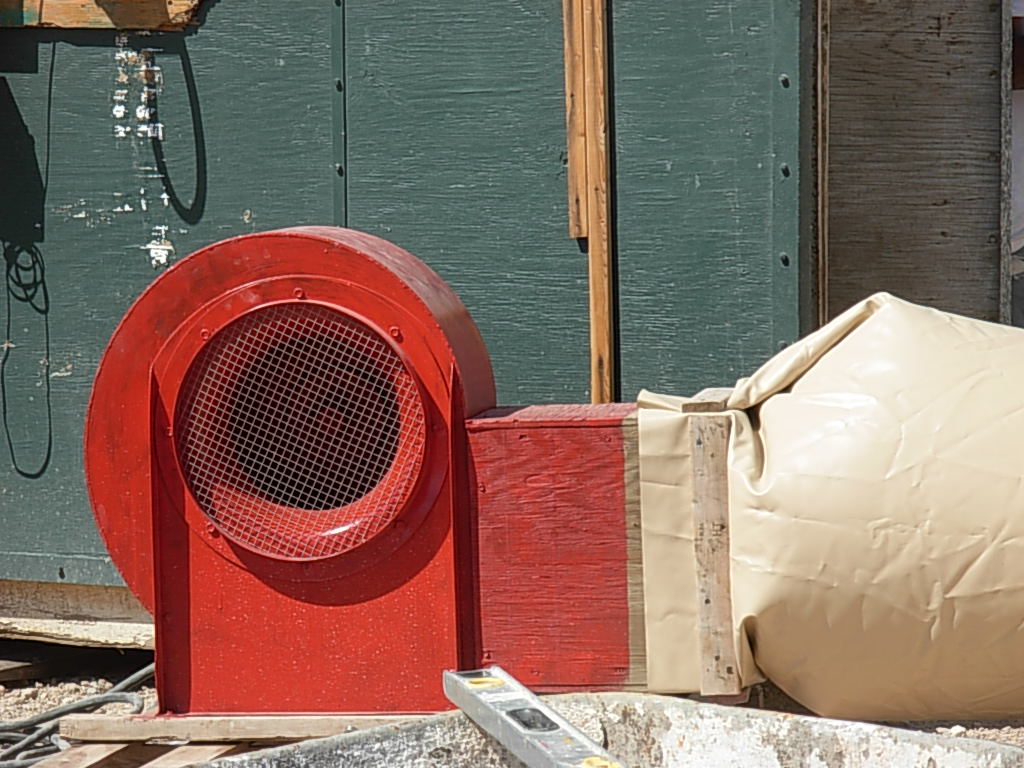 The main inflator fan hooked up to the sleeve that blows into the dome itself.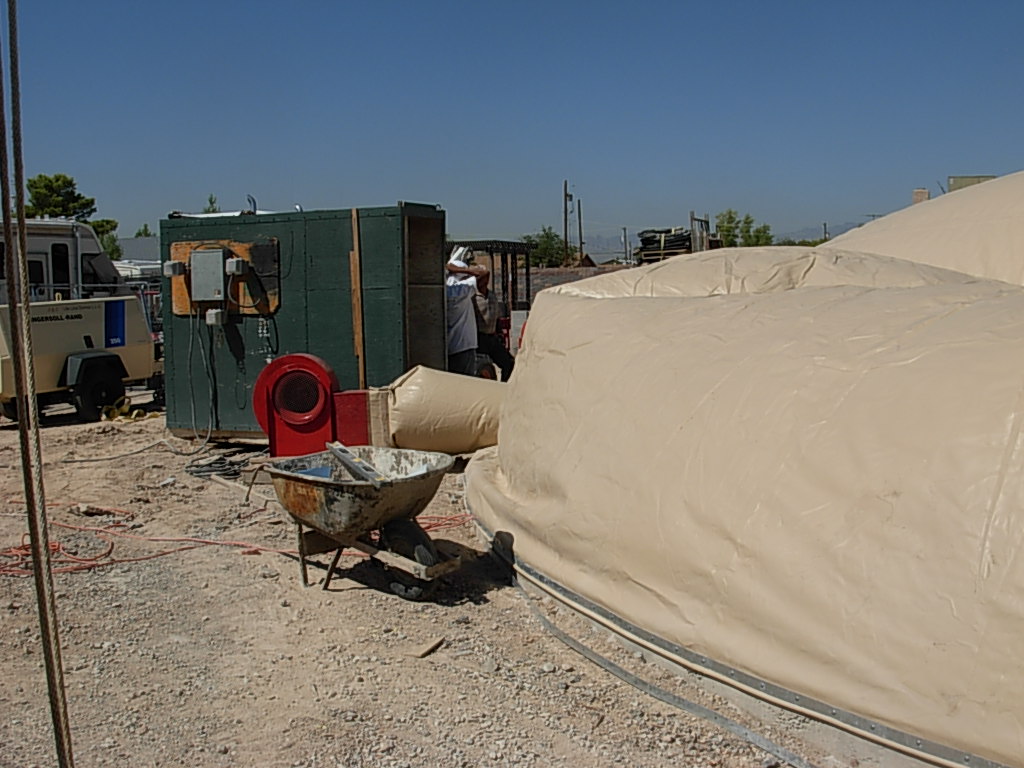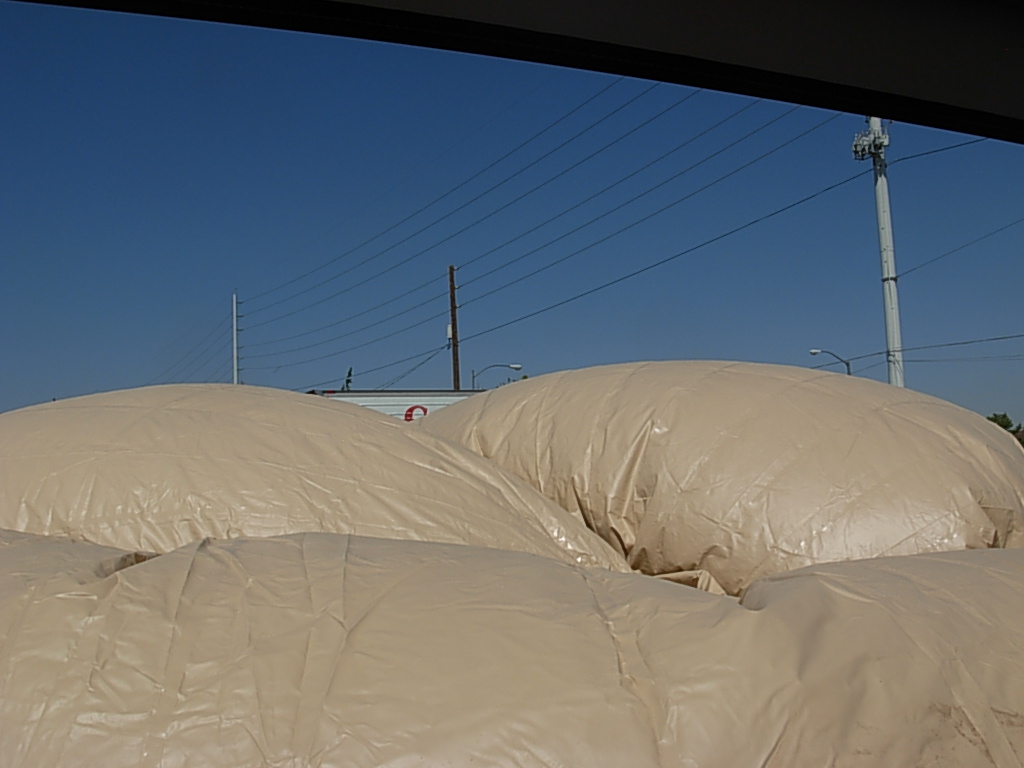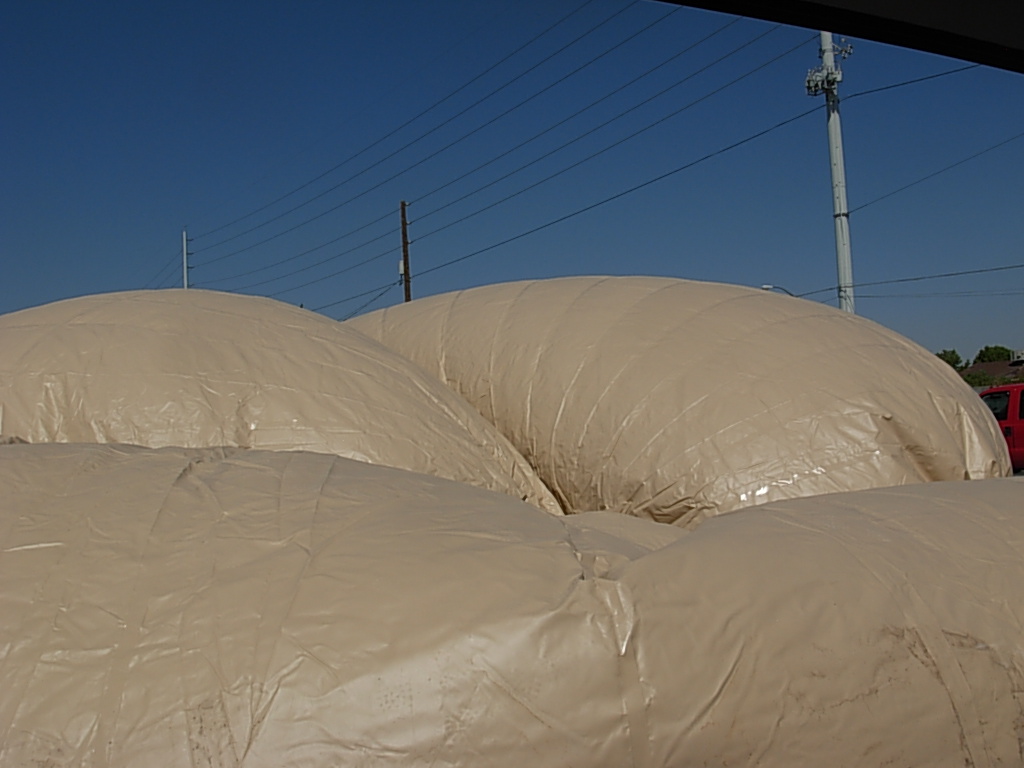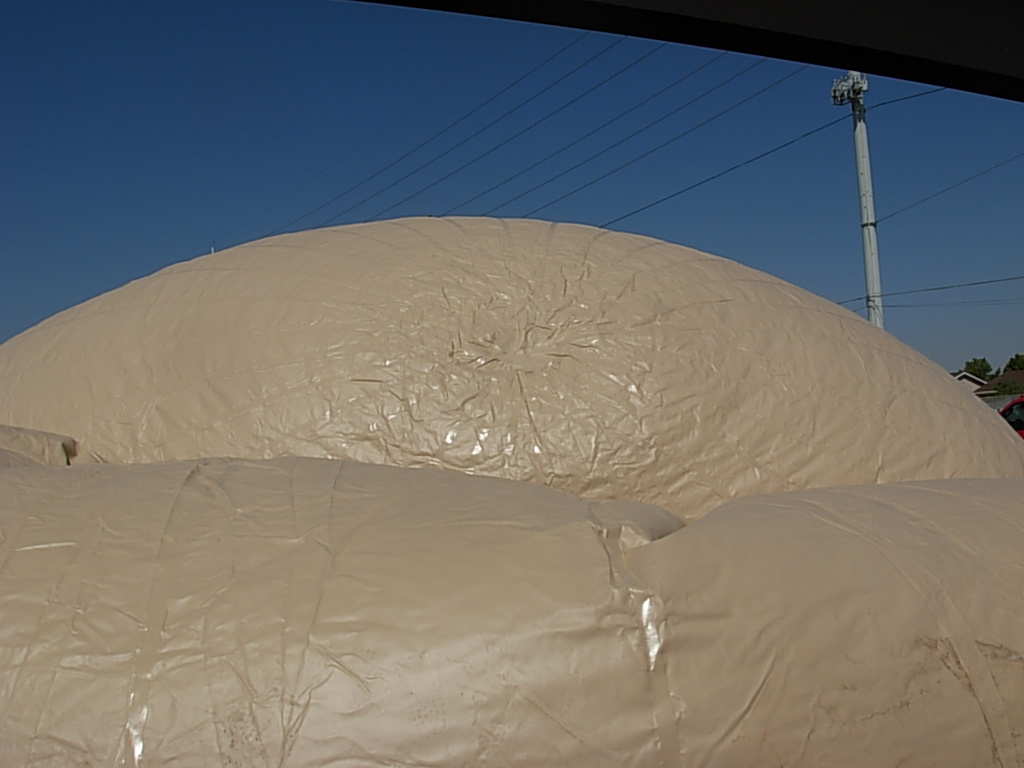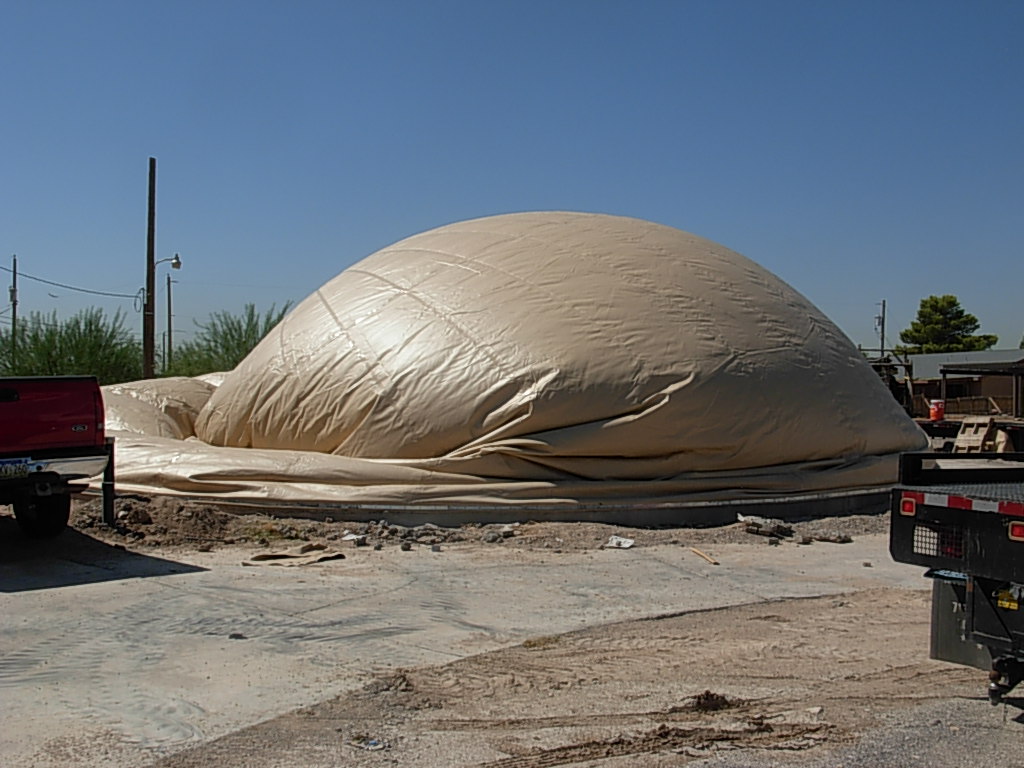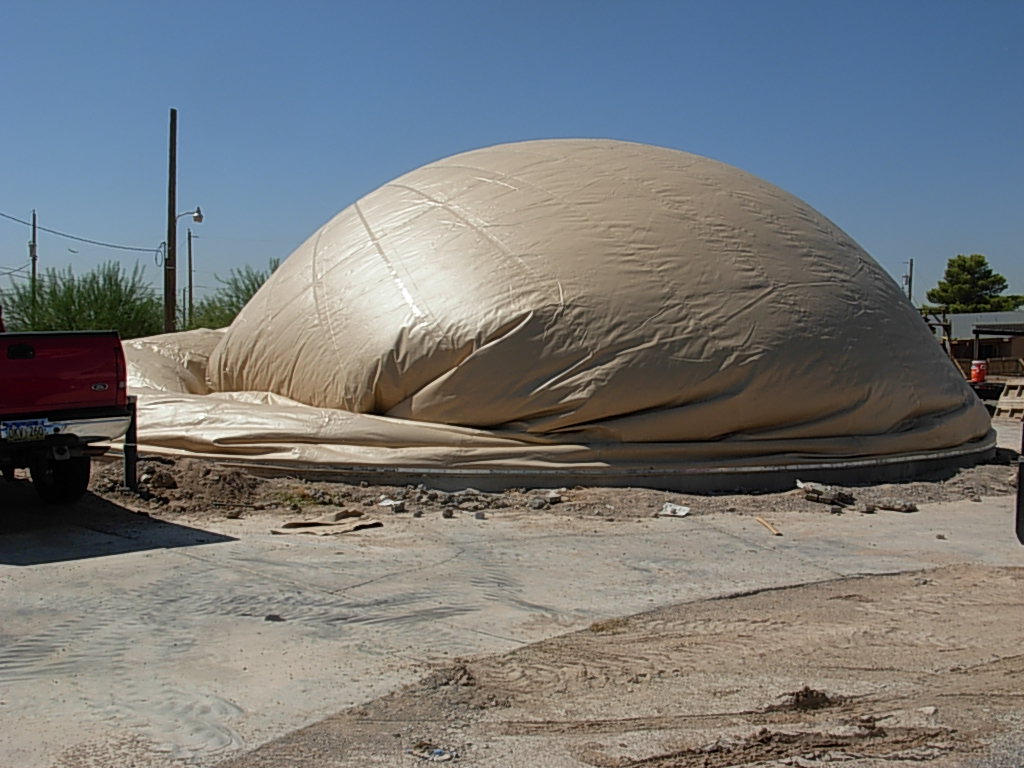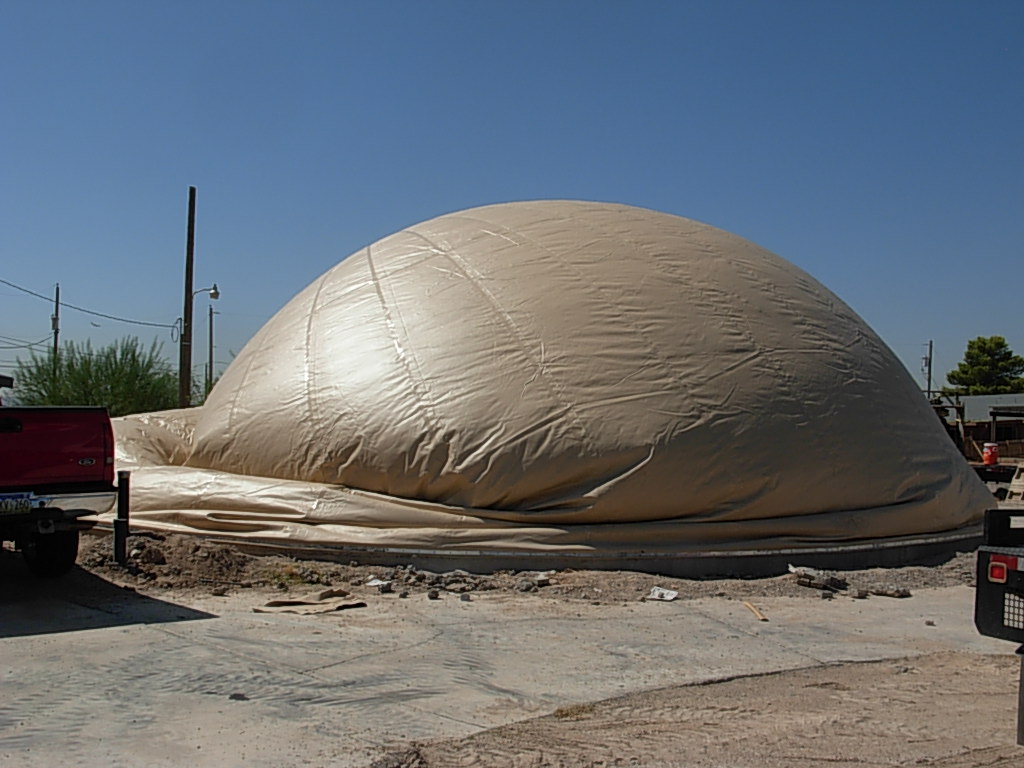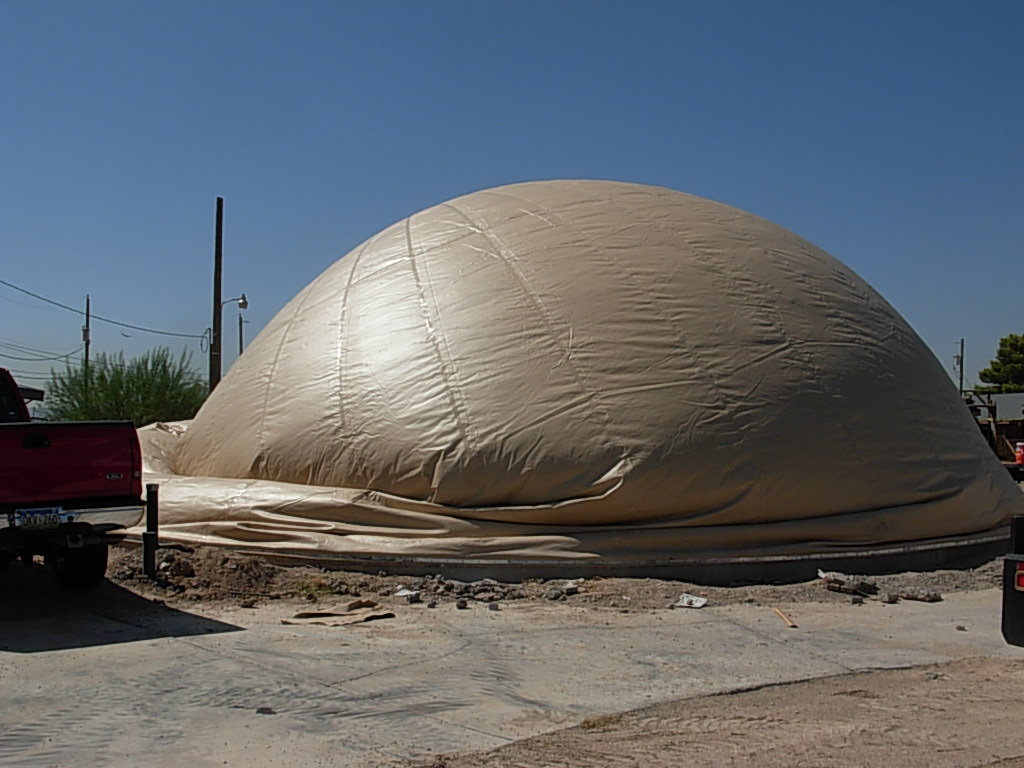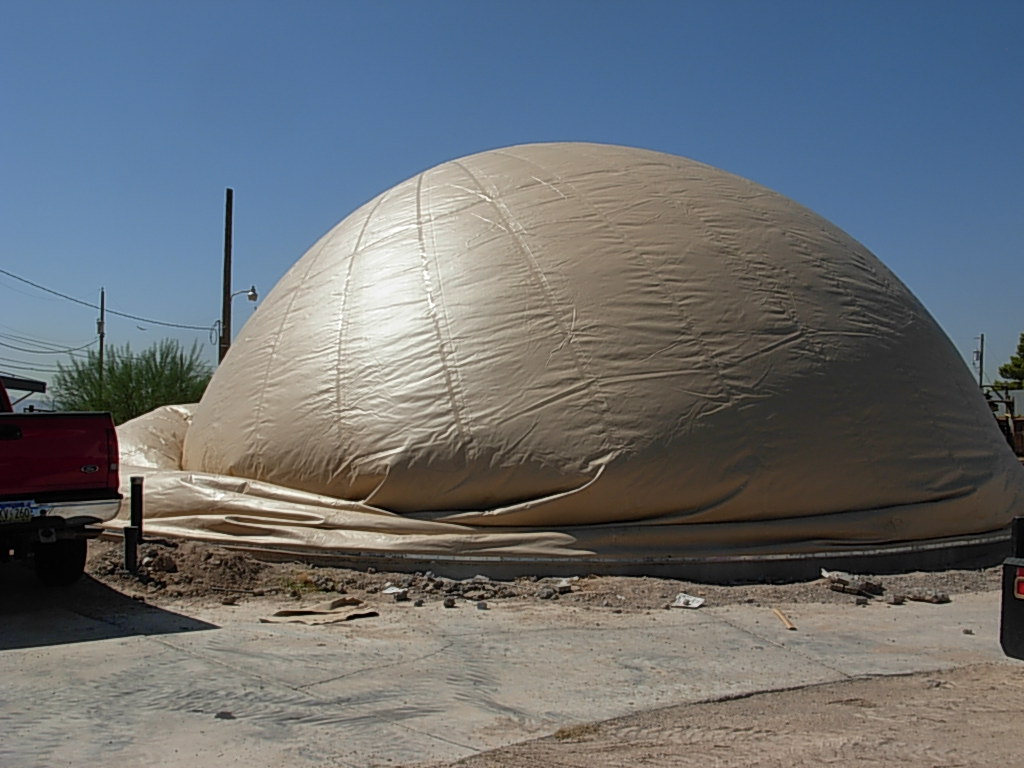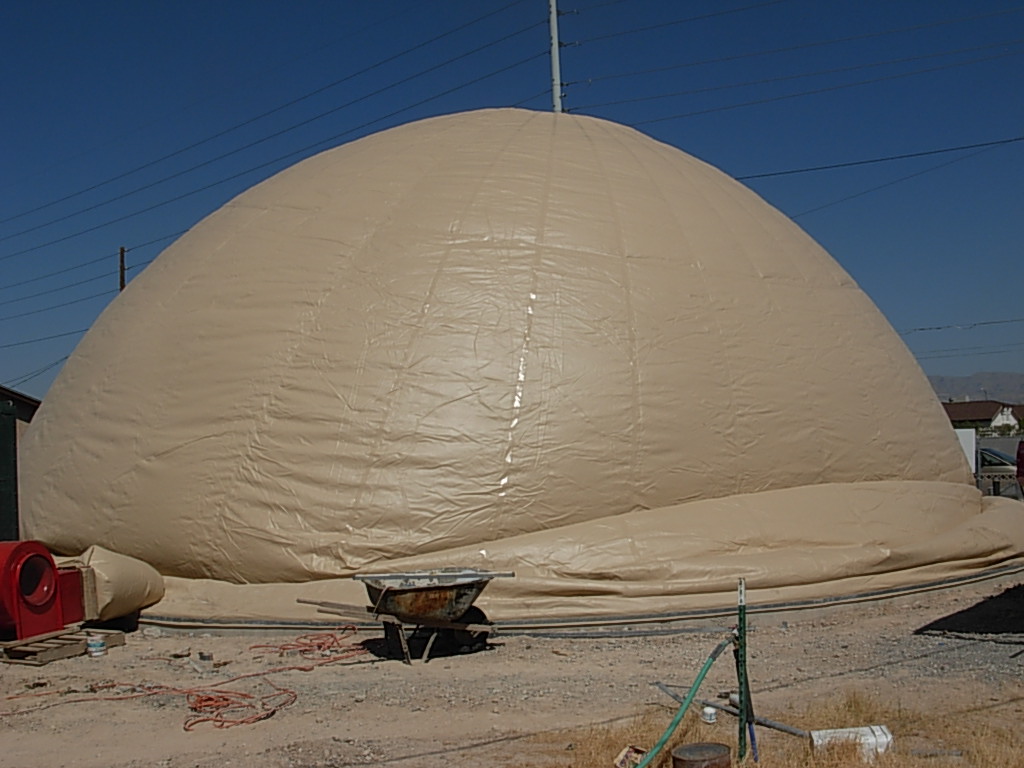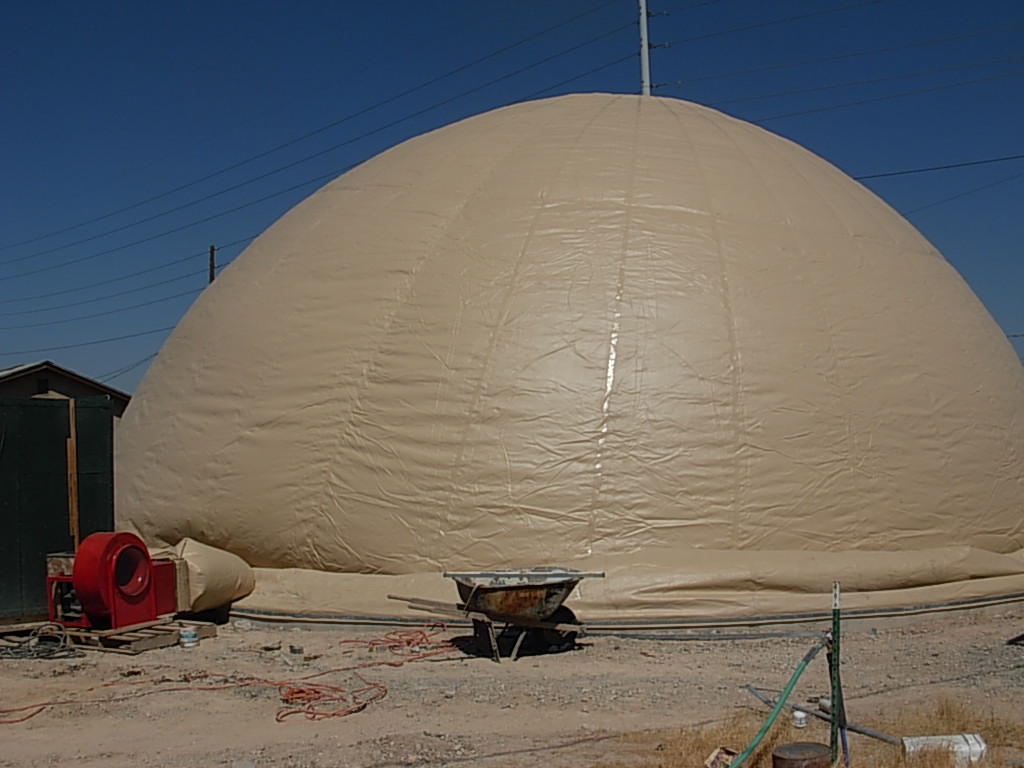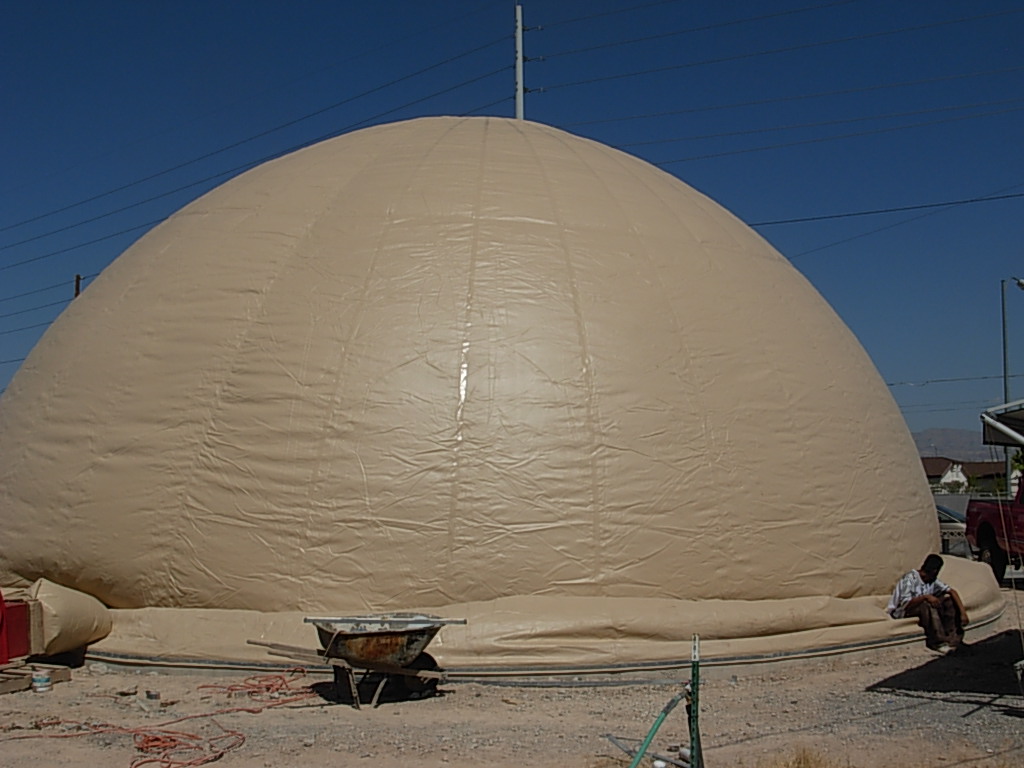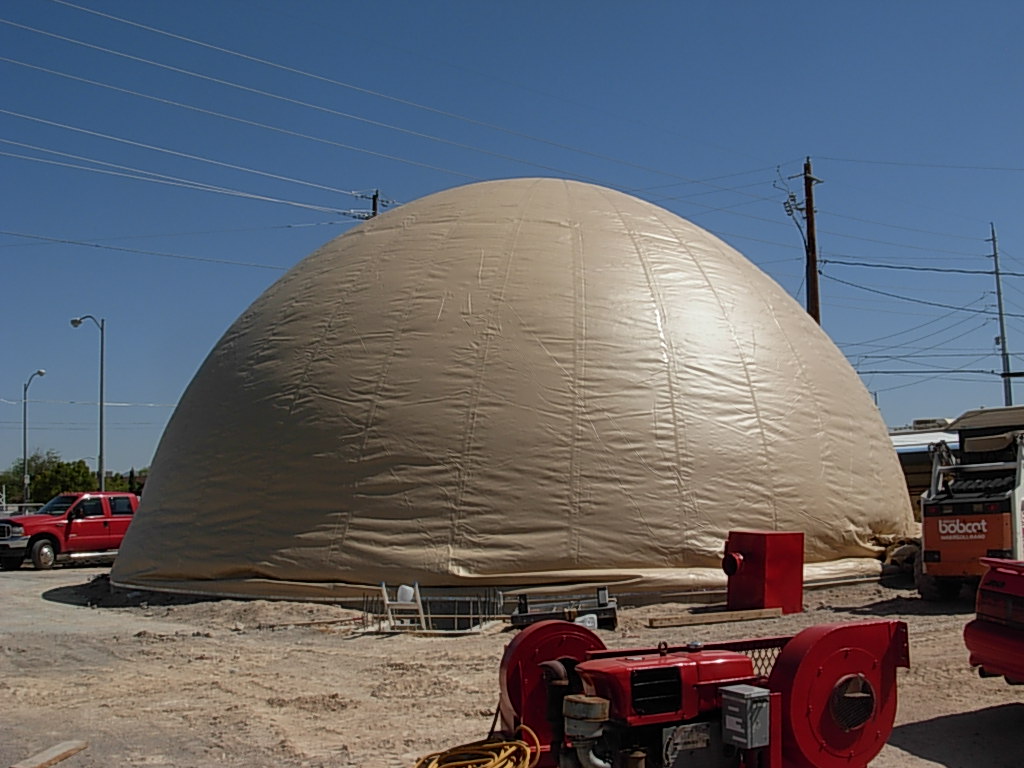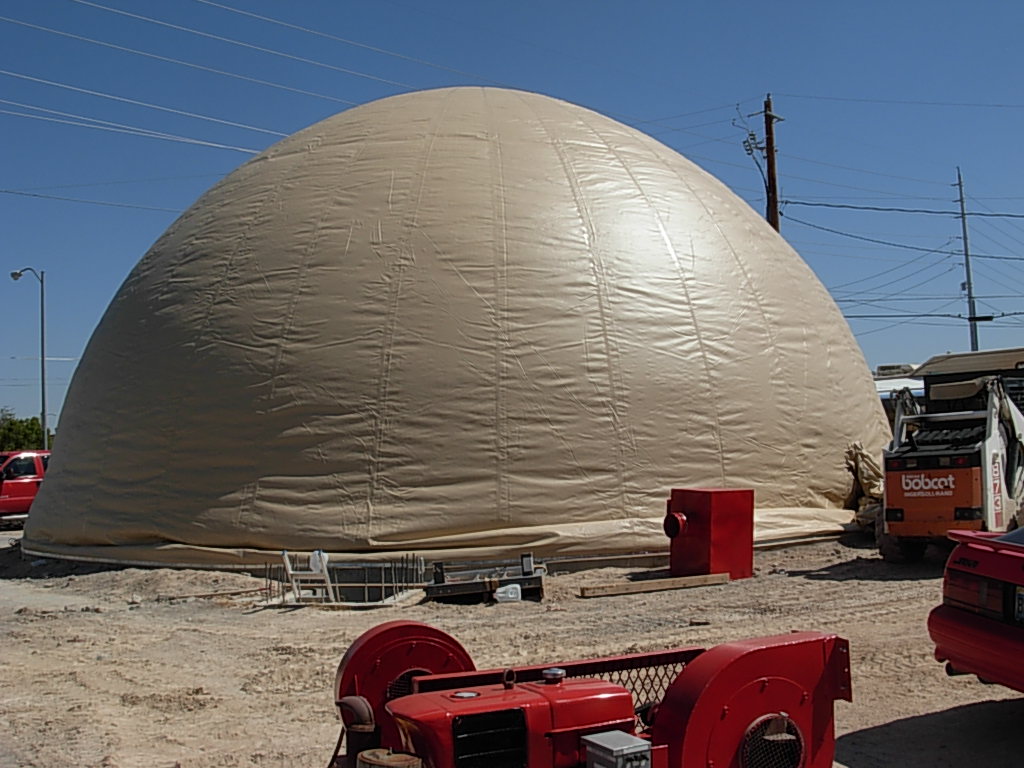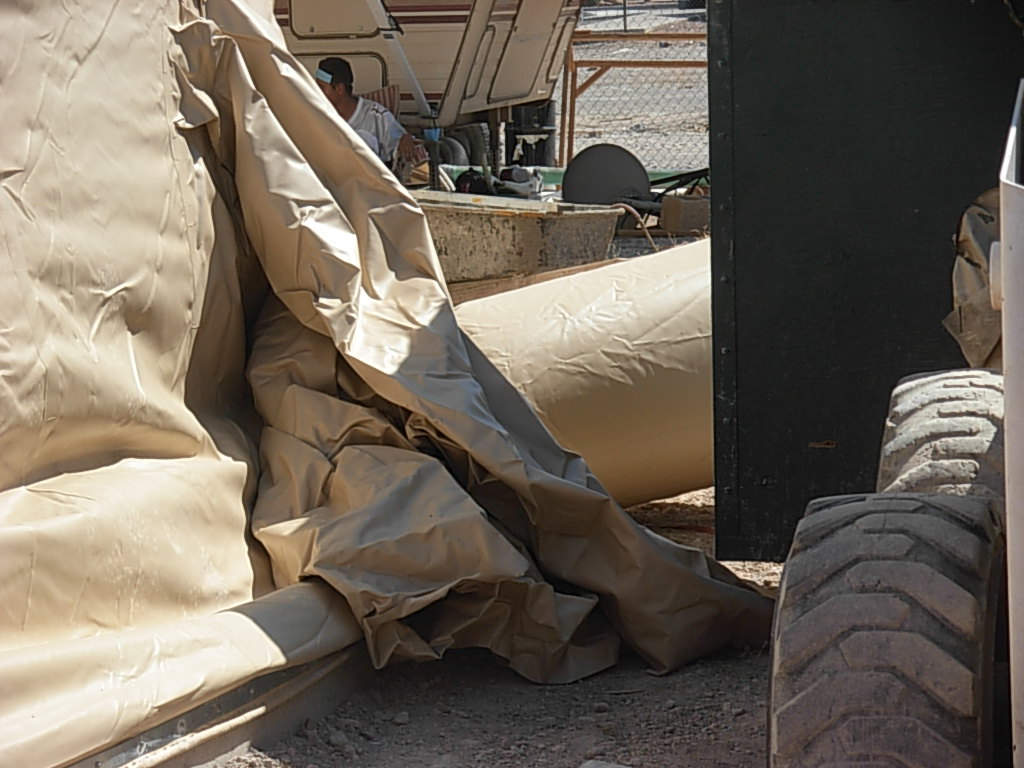 The limp sleeve is the one that will be fastened to the airlock.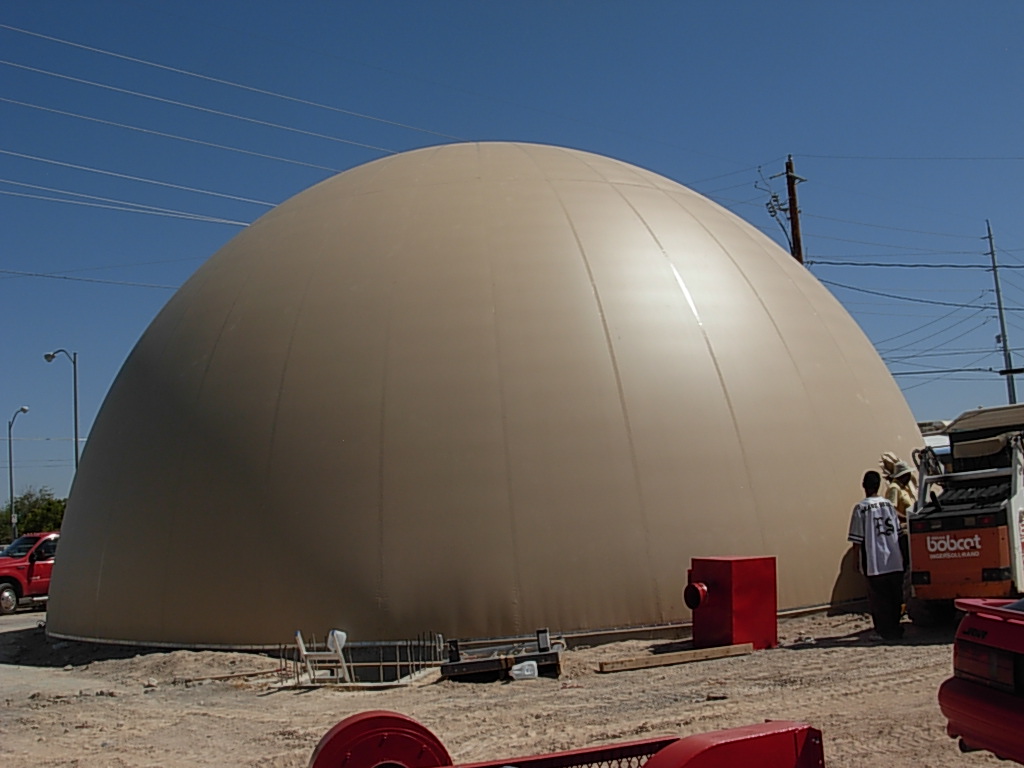 Tight as a drum with no wrinkles.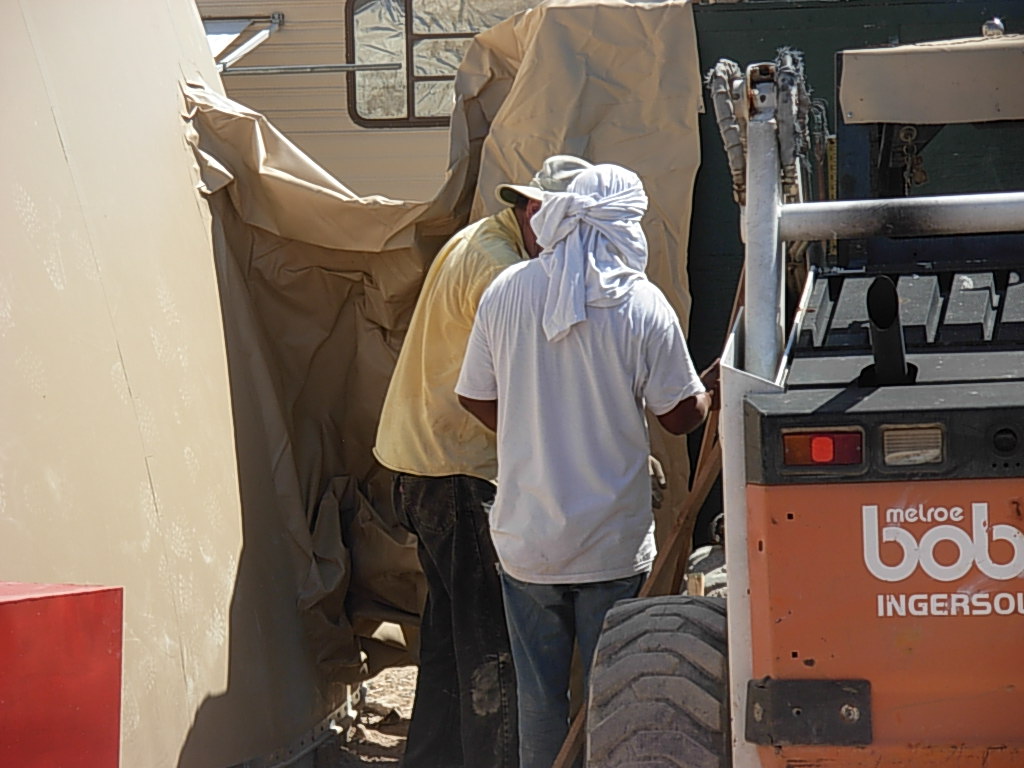 Hooking up the airlock.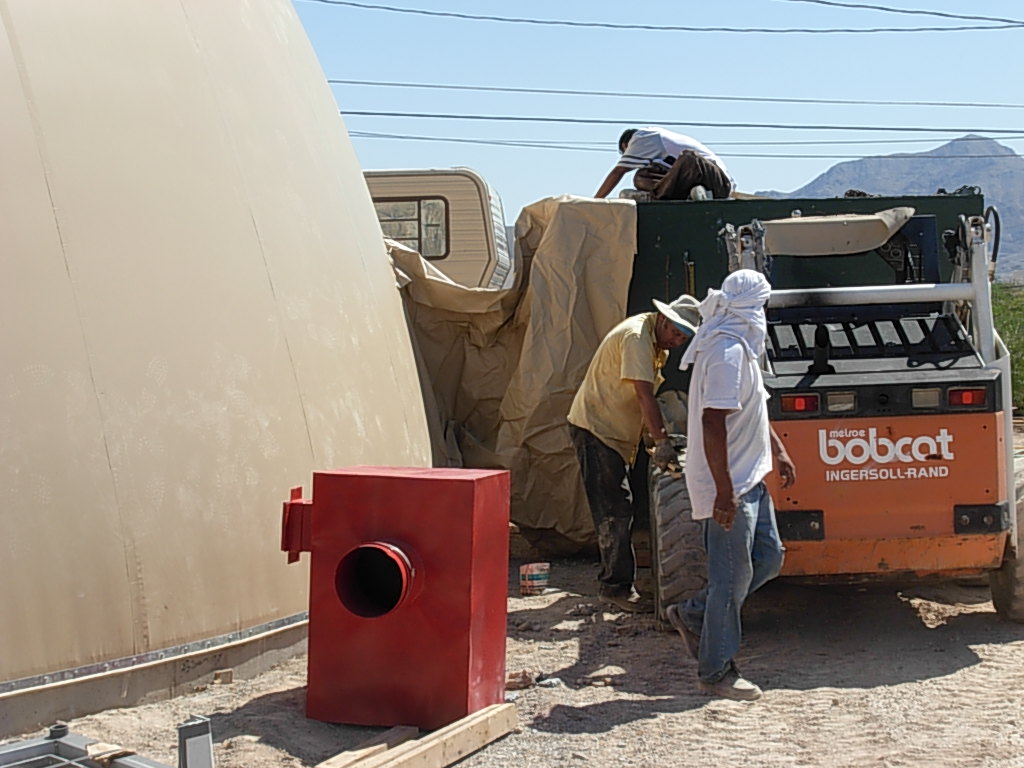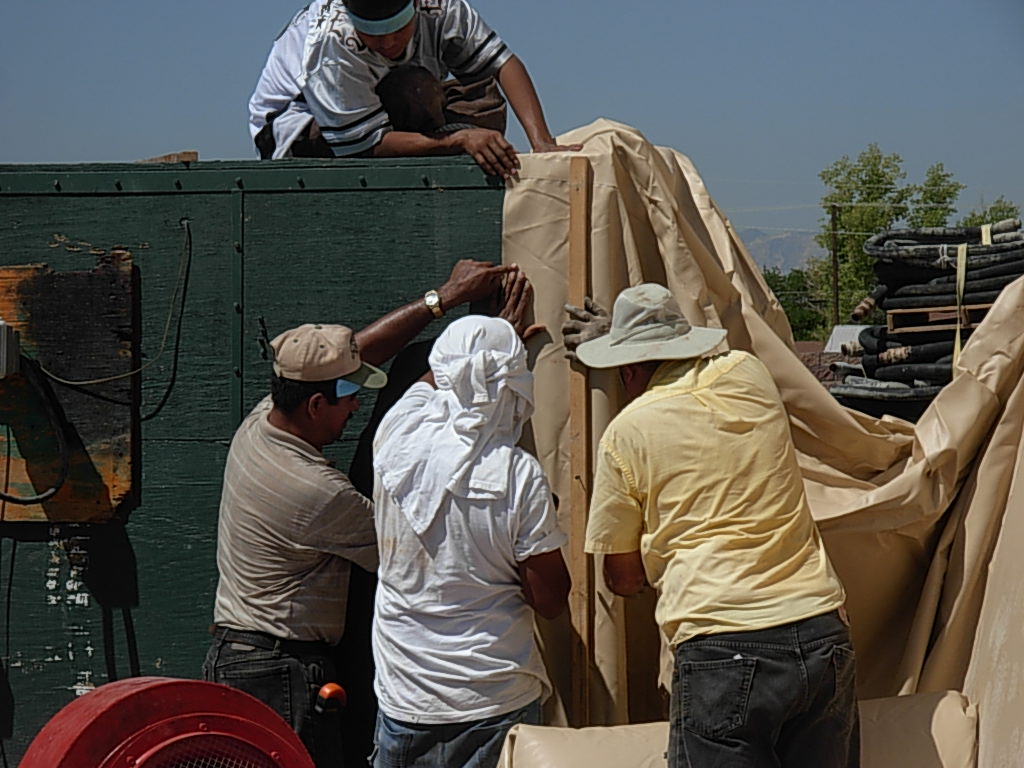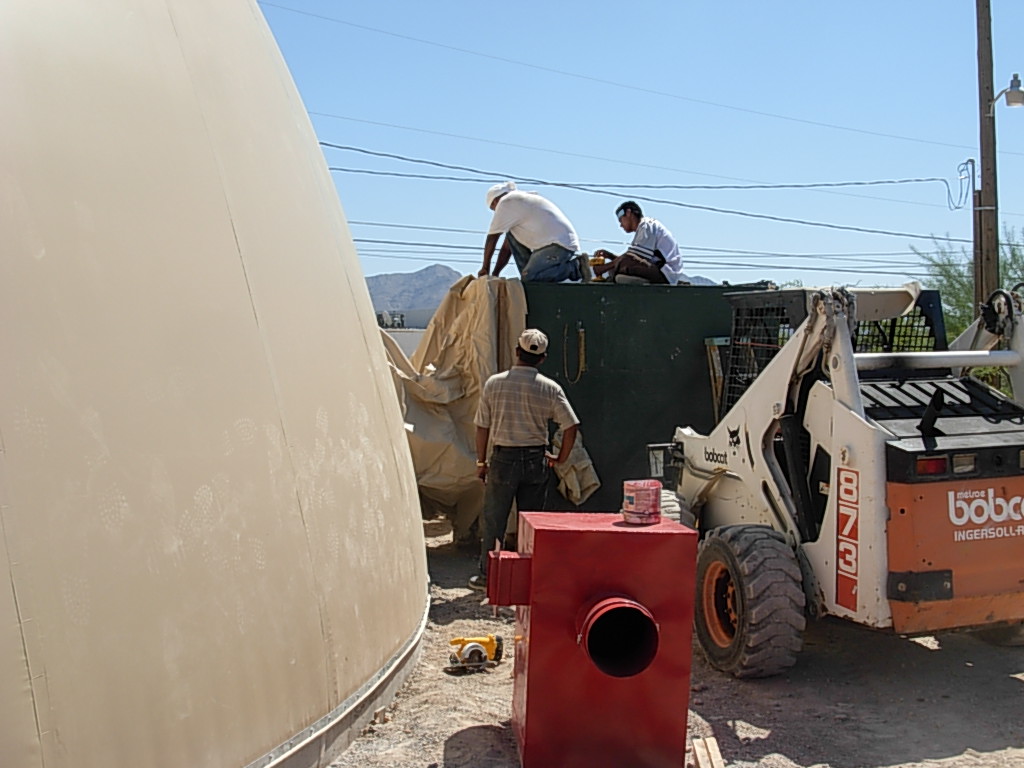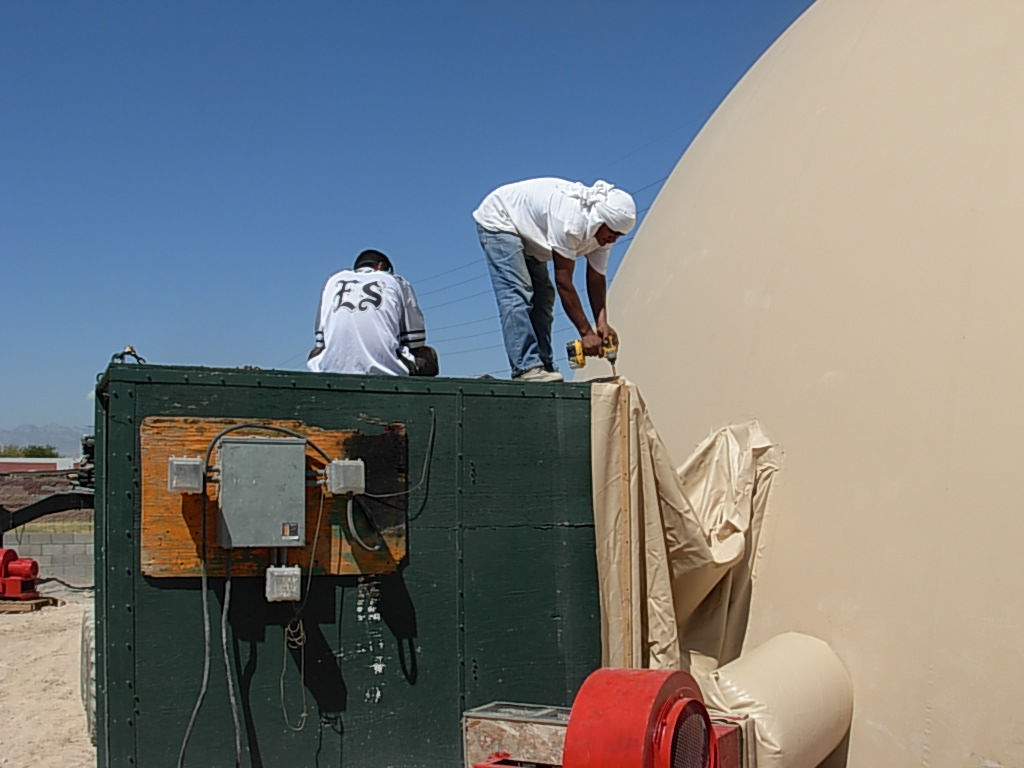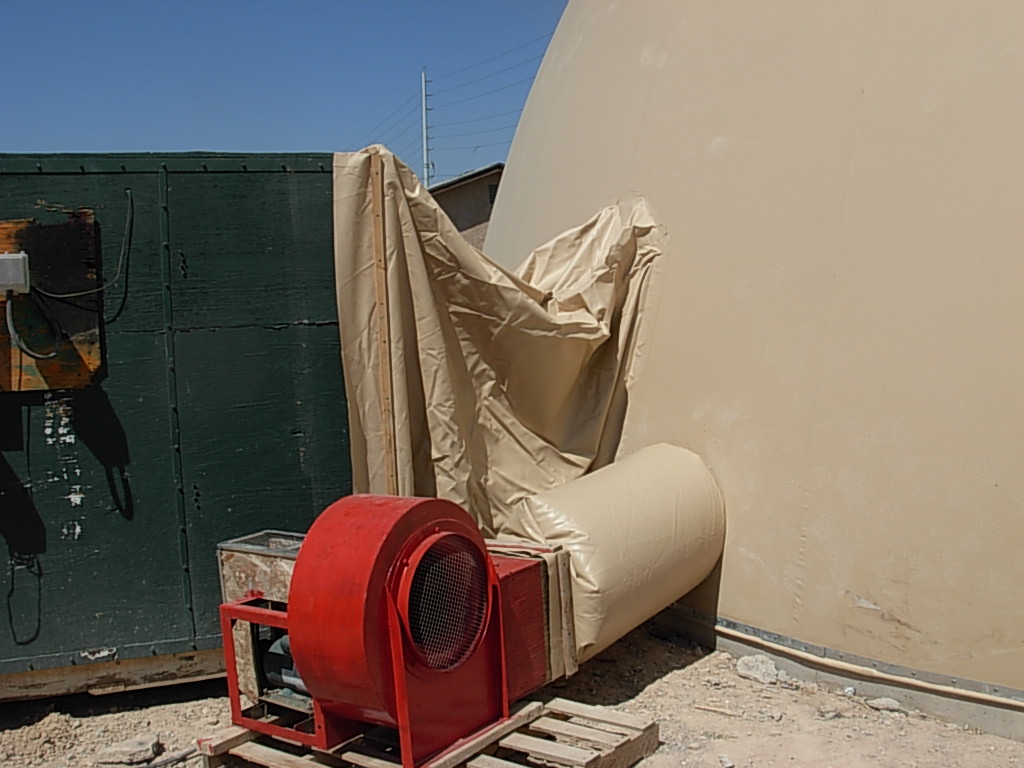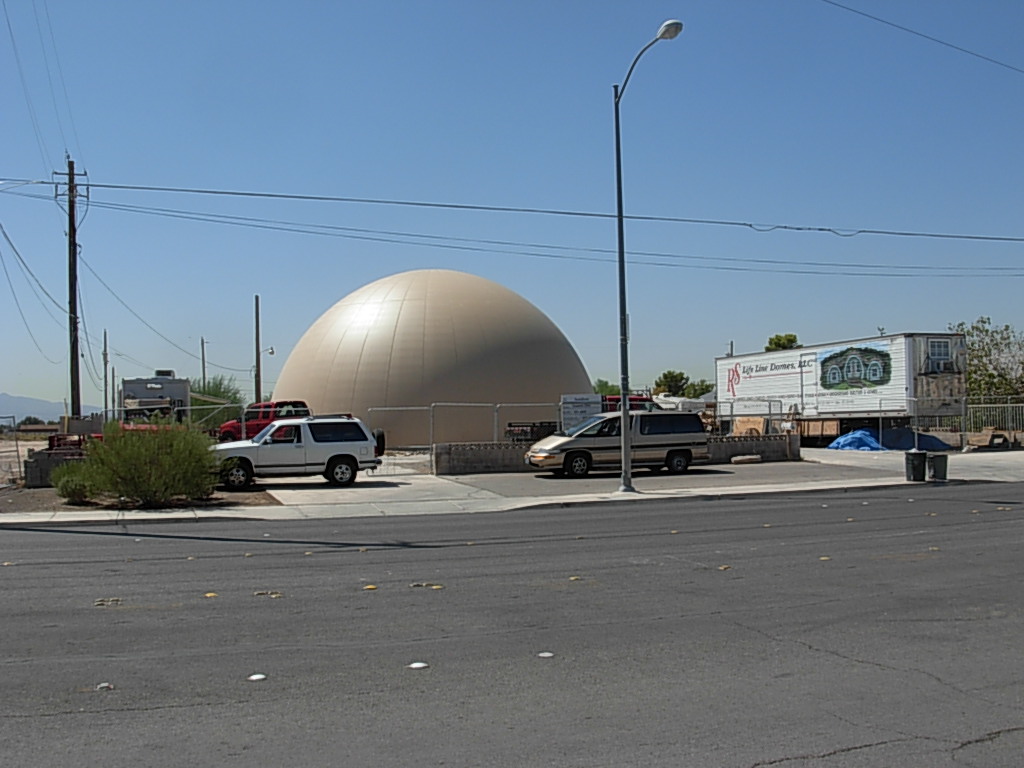 As seen from across the street.