Framing openings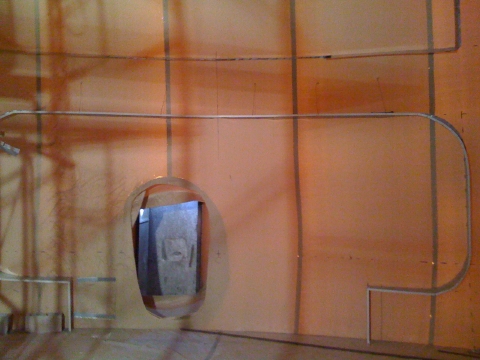 The opening to the back porch has been framed in.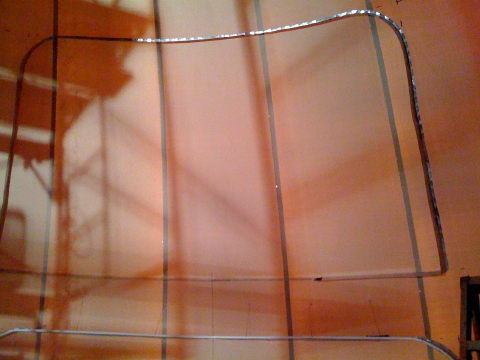 The opening for the upstairs balcony in framed in.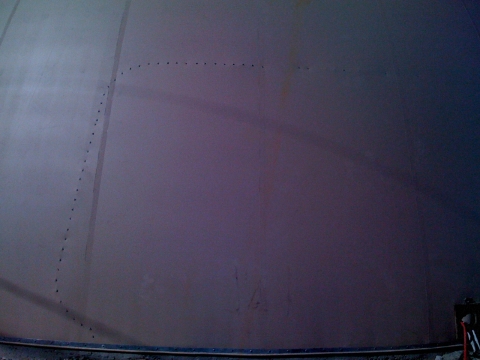 The outside of one of the front openings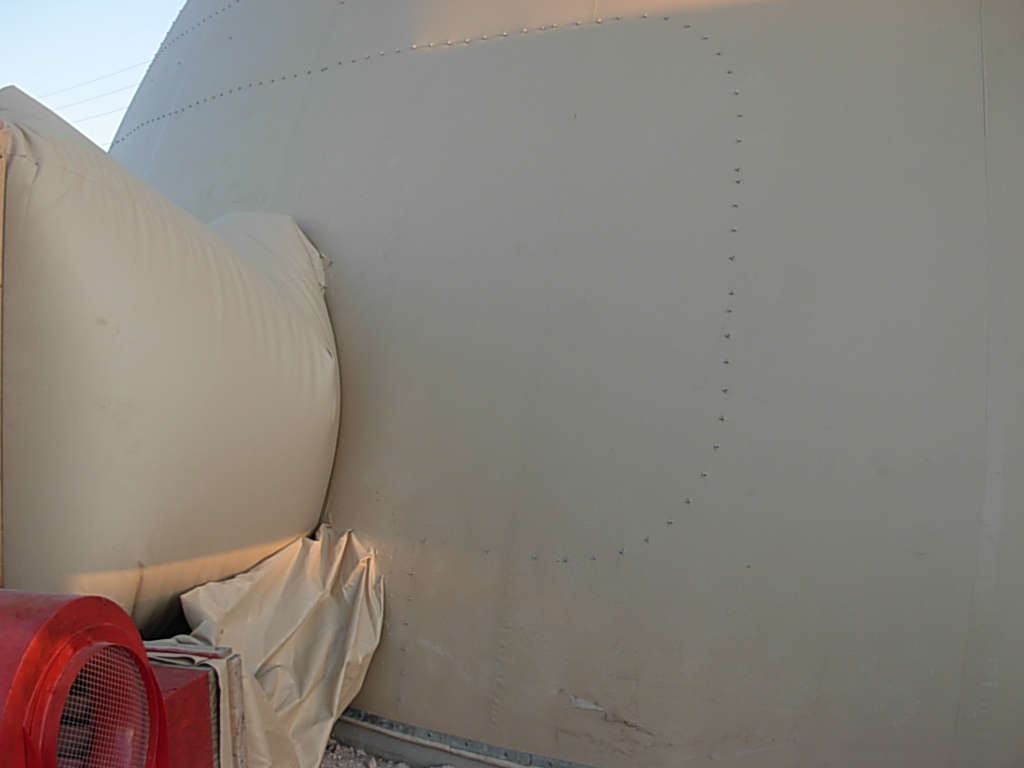 The other side of the back porch opening.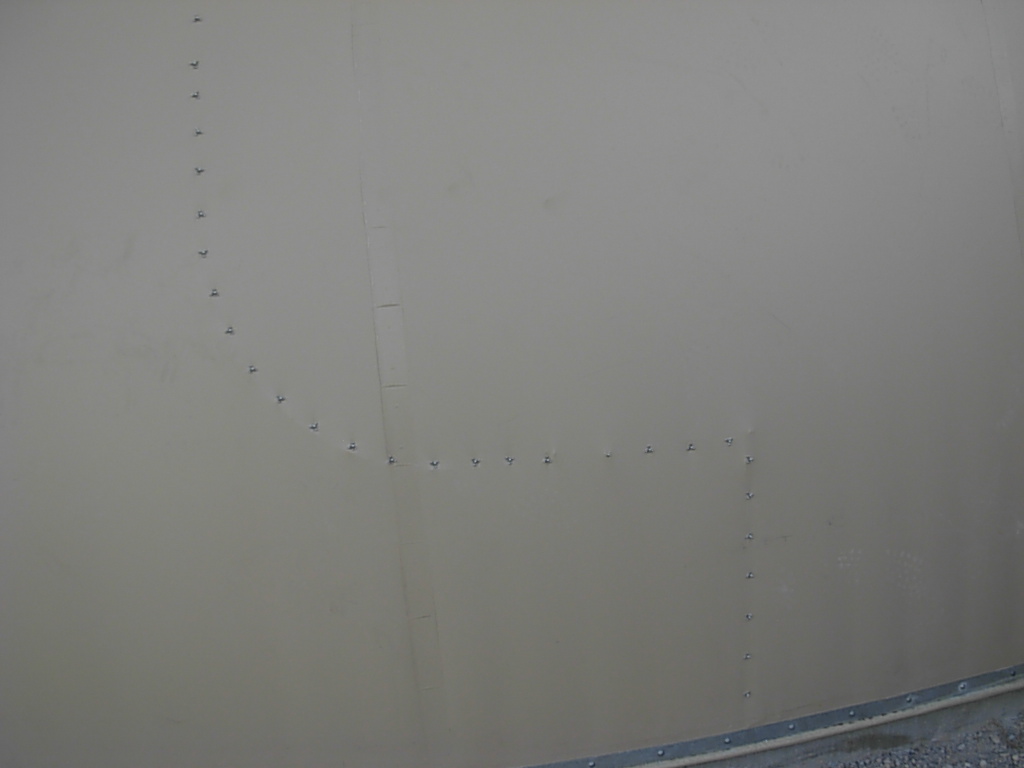 See how the embracing arm of the back porch comes out. It can be used as a bench to sit on or a place to put a potted plant.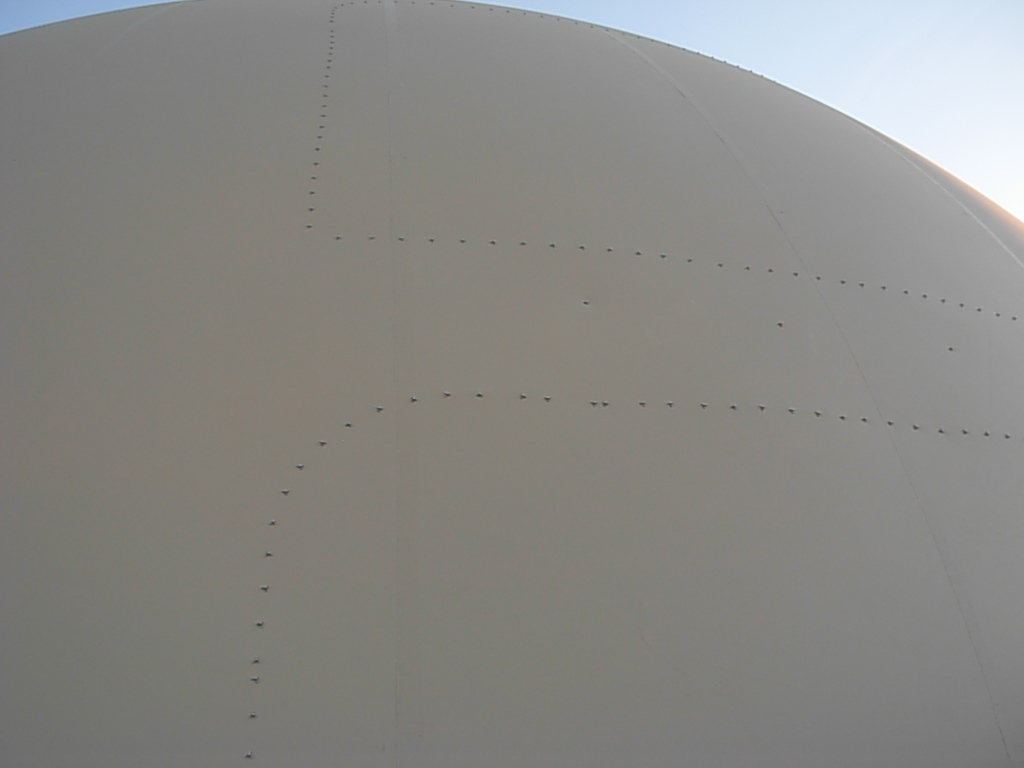 Upper and lower porch outlines.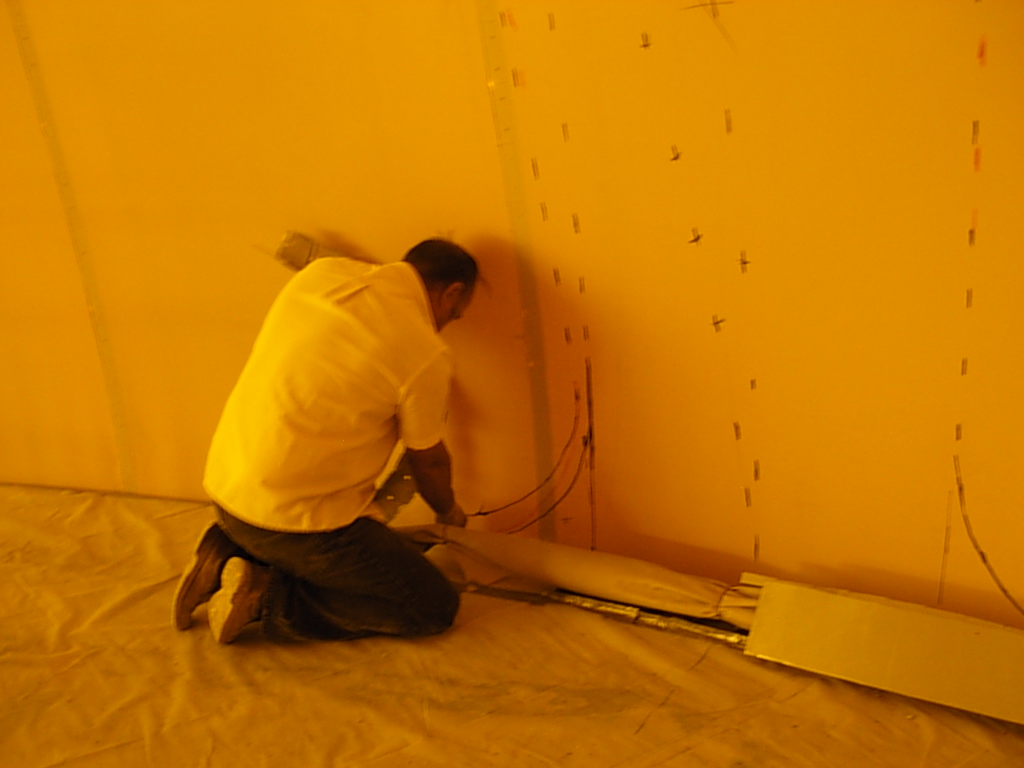 Ray is making sure the radius corners of the inset openings are correct.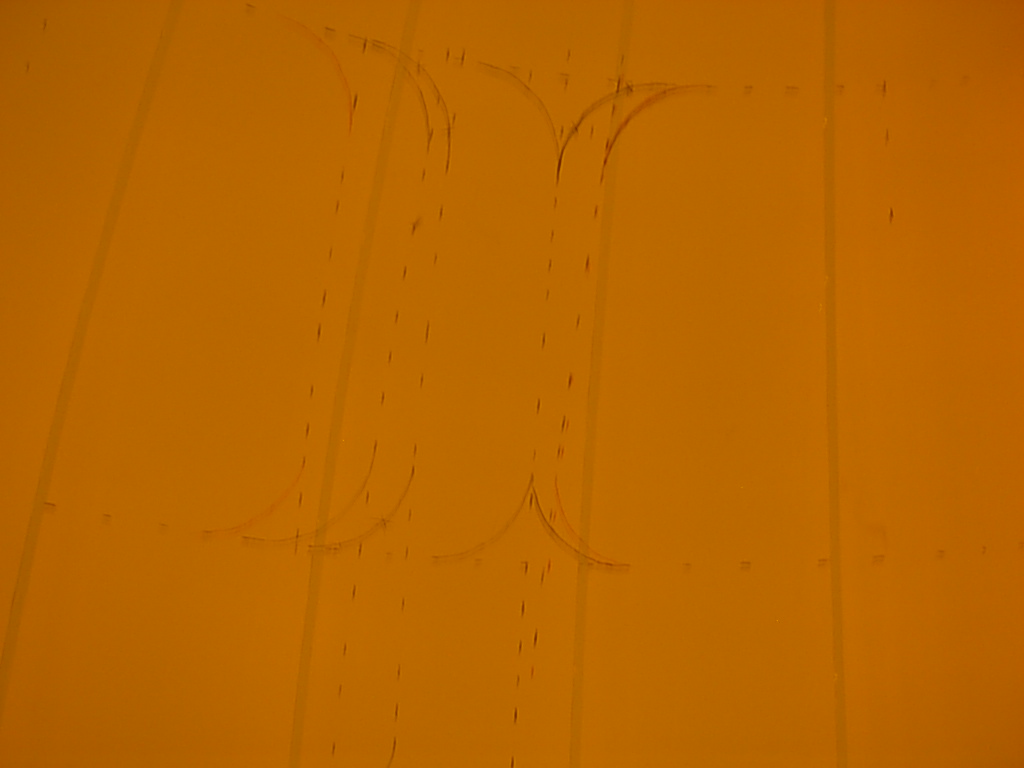 It took awhile to get the lines drawn correctly.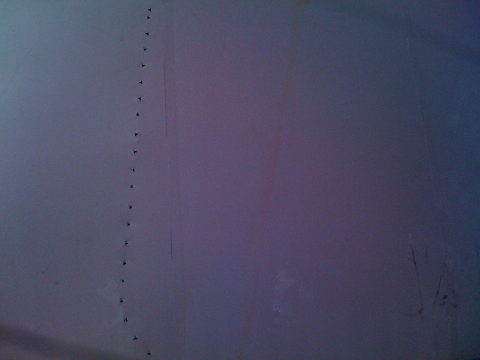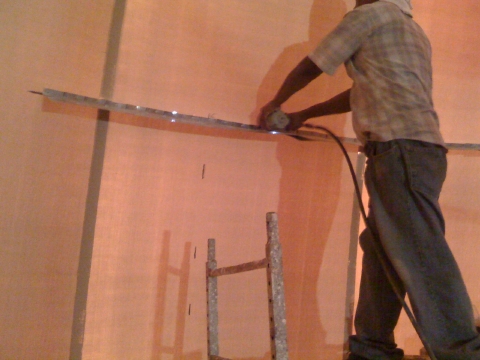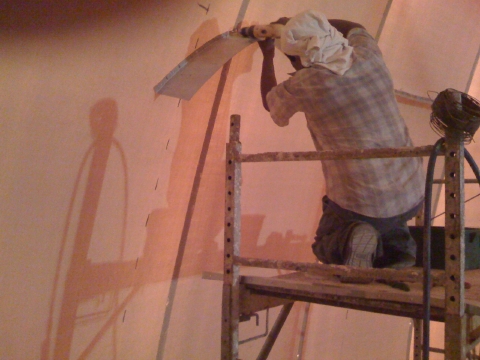 Shaping one of the corners.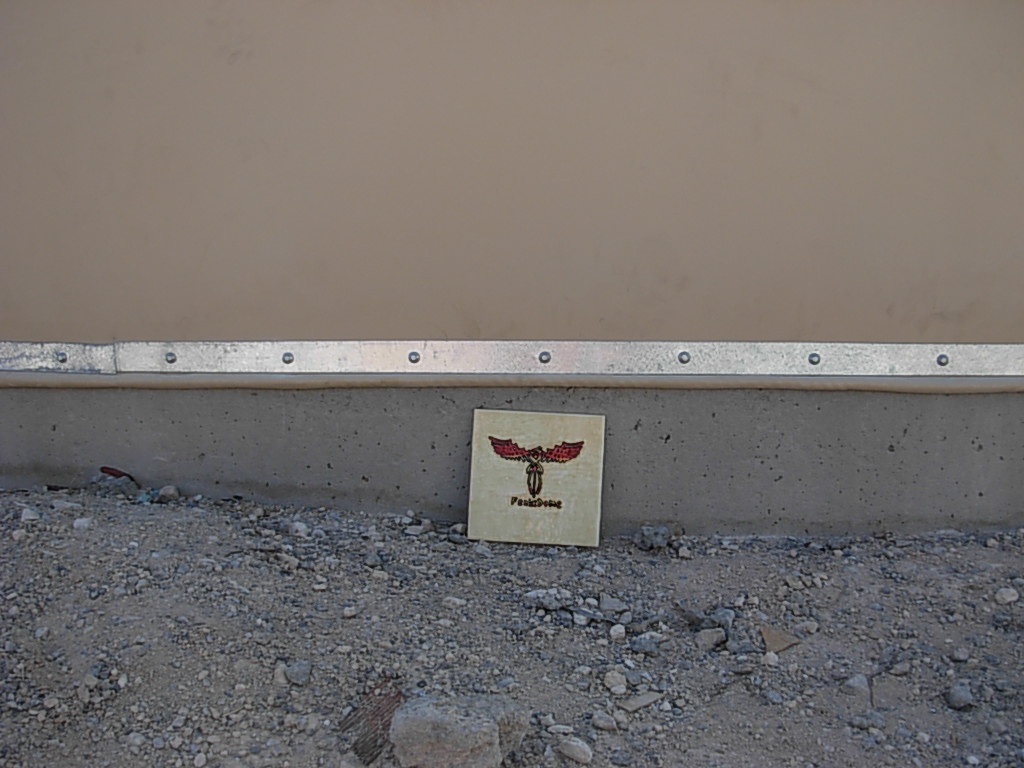 This is a prototype 6" ceramic tile that 3dO made up for me. As you can see it has our logo and name of our house on it. We're thinking to make the bird bigger, take off the words & put each letter on a separate tile with the bird tiles before and after it. I want to put the tiles along the edge of the foundation.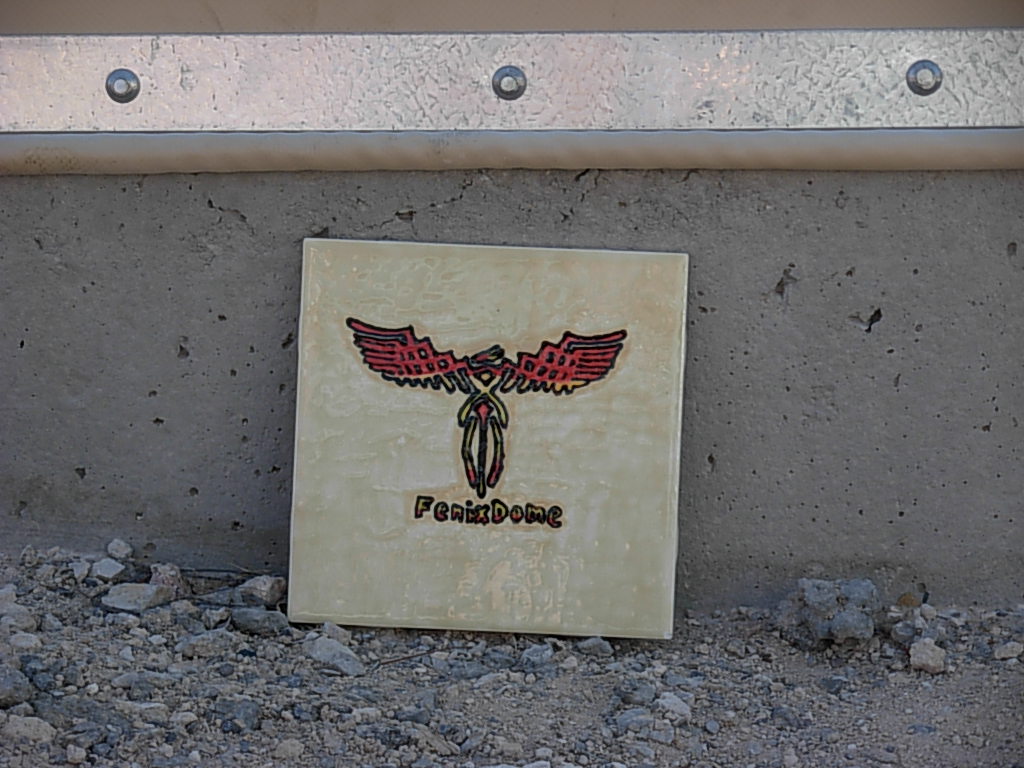 A close up view of the tile.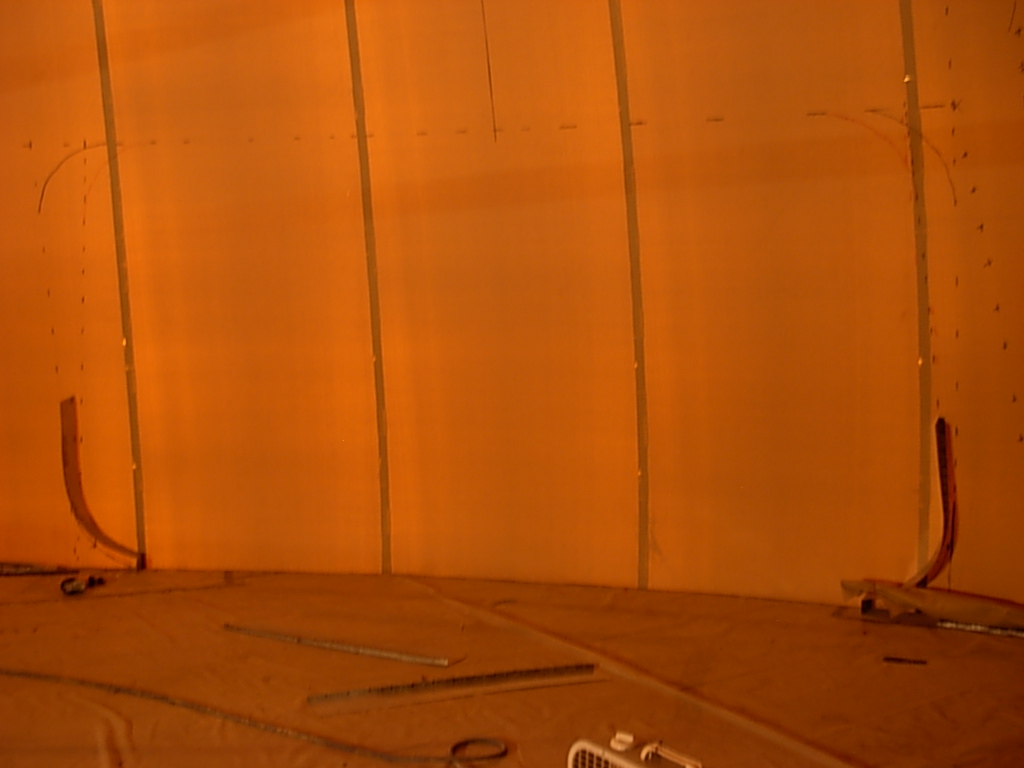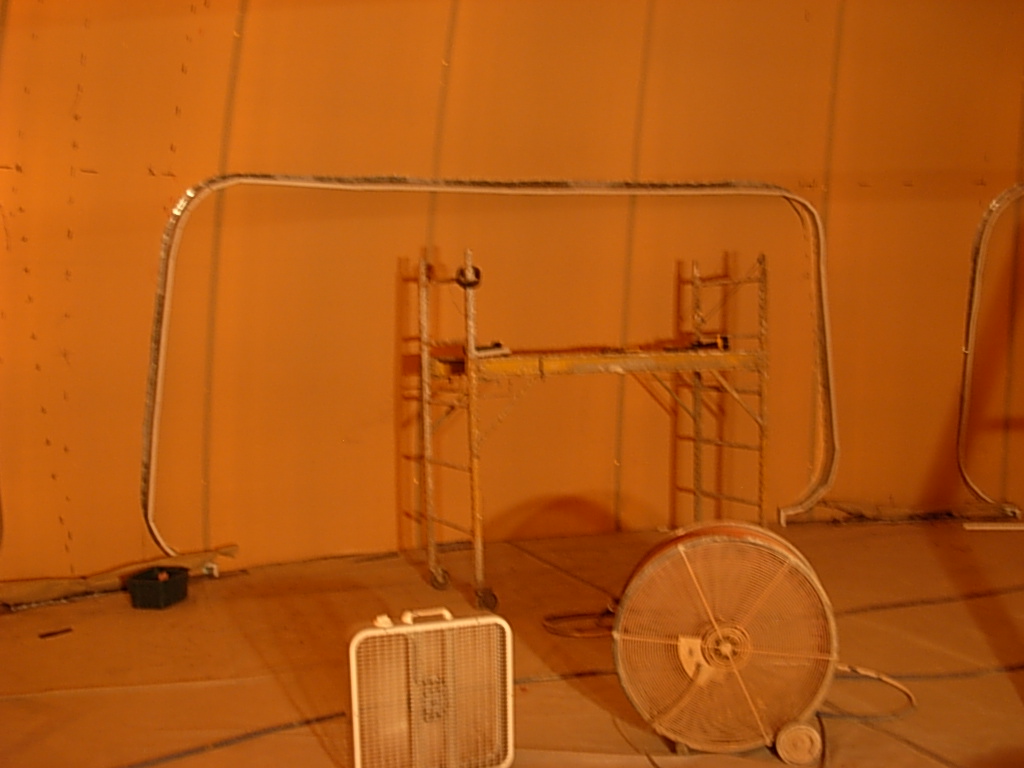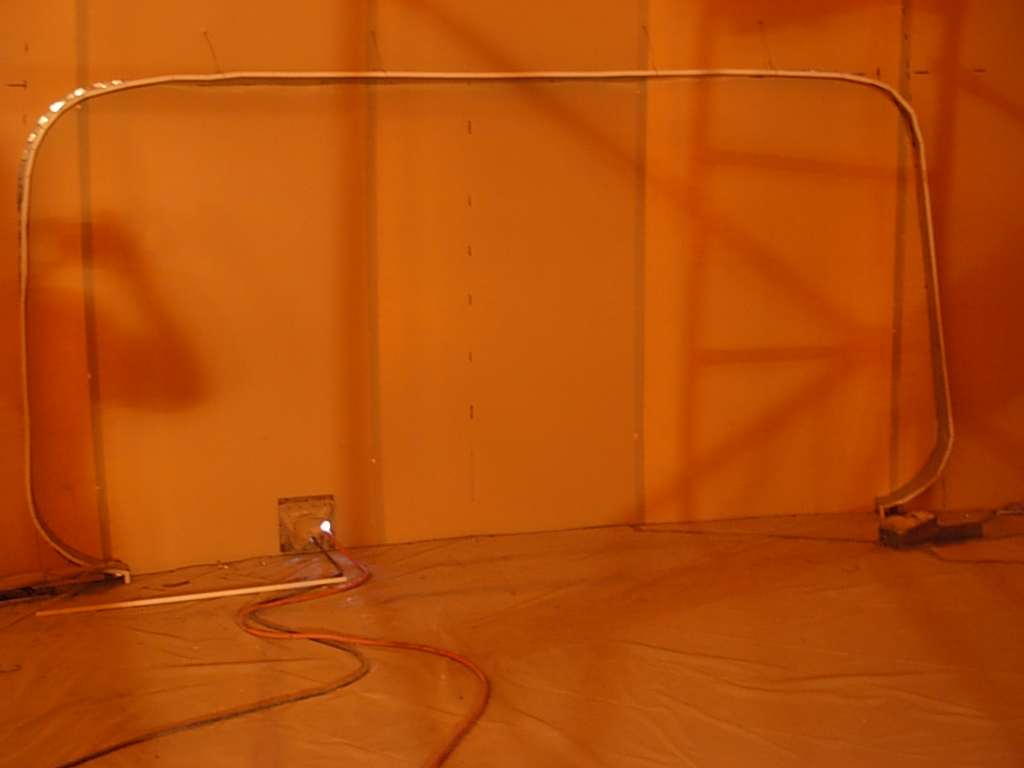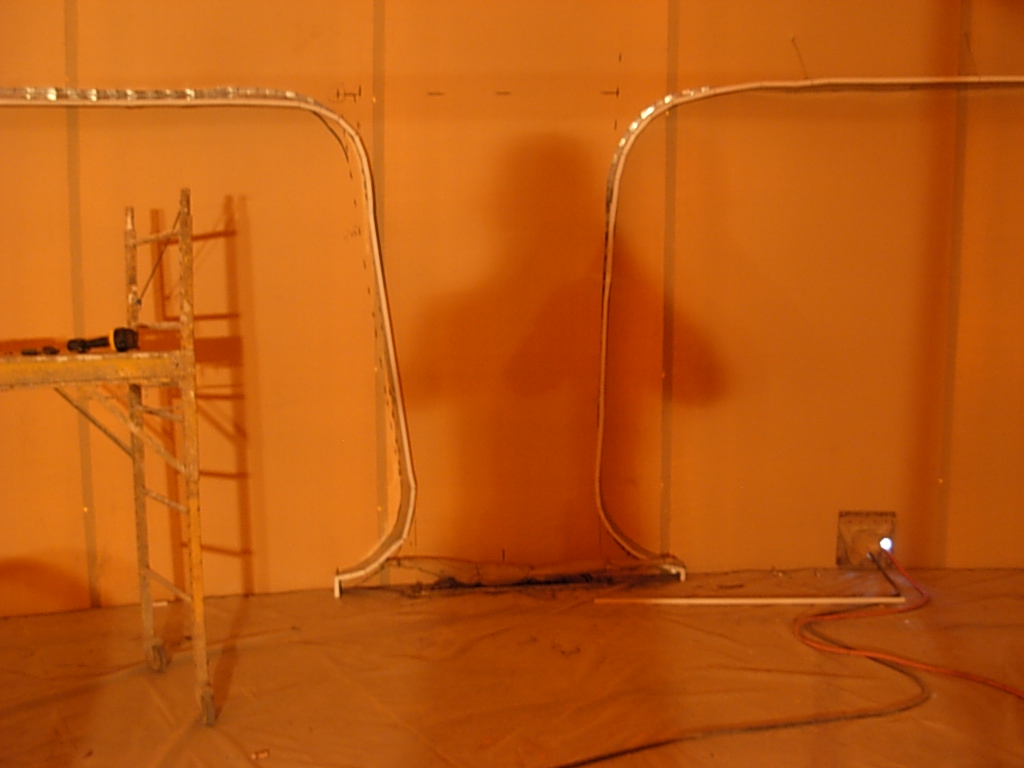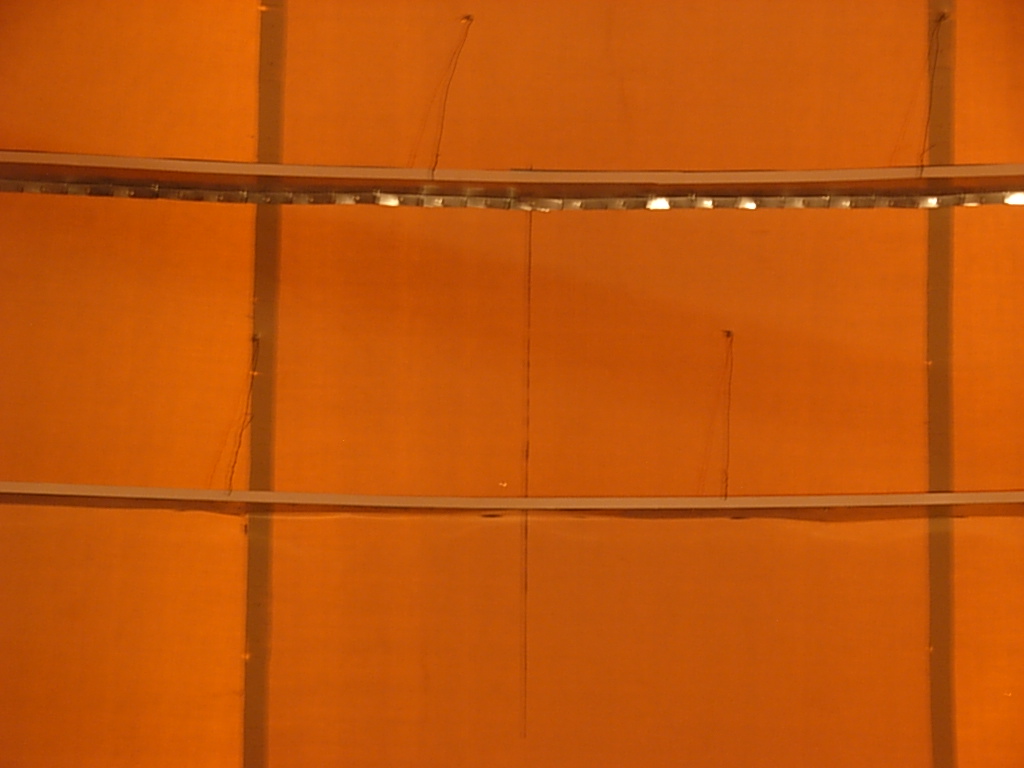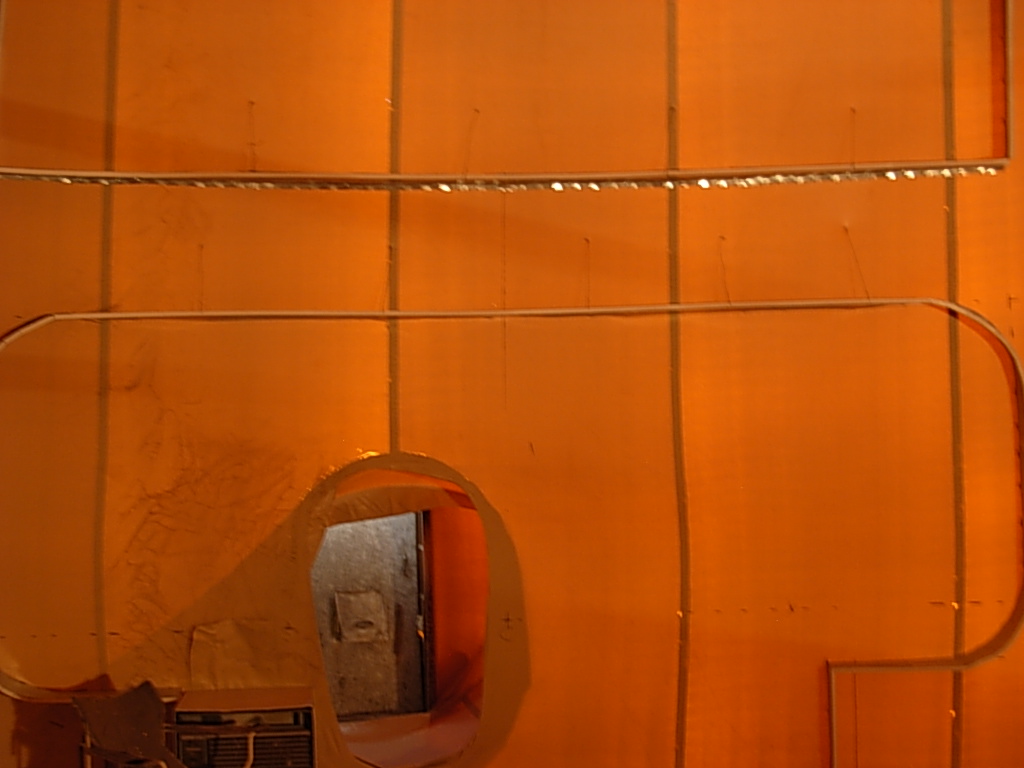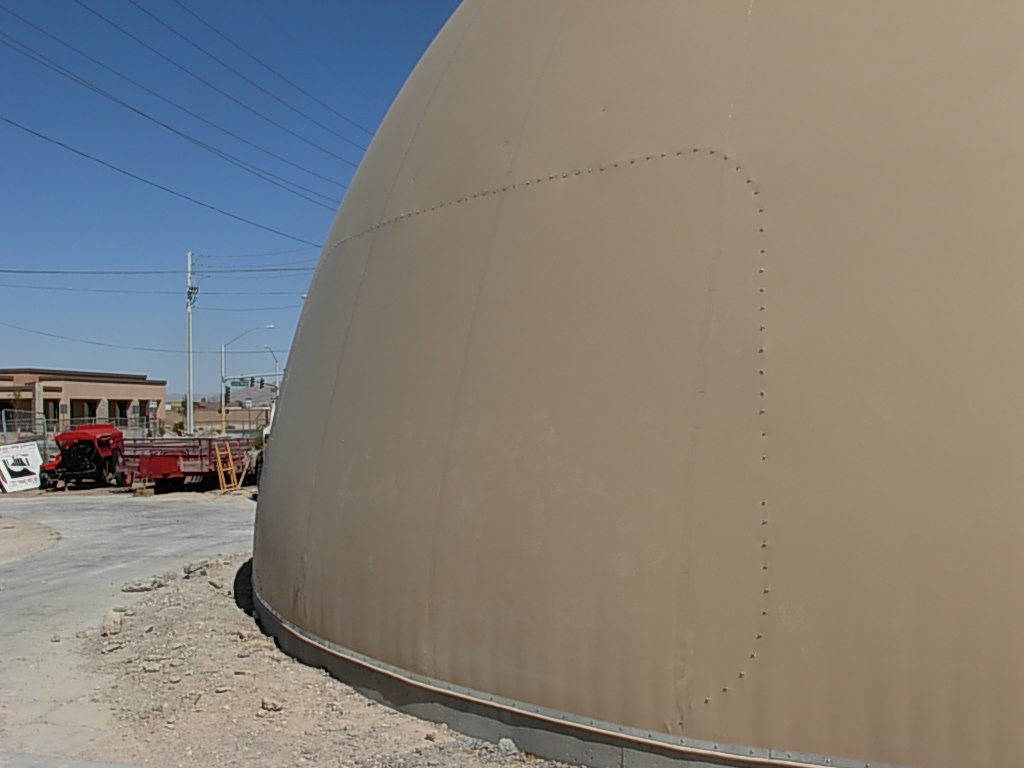 One of the front openings outlined.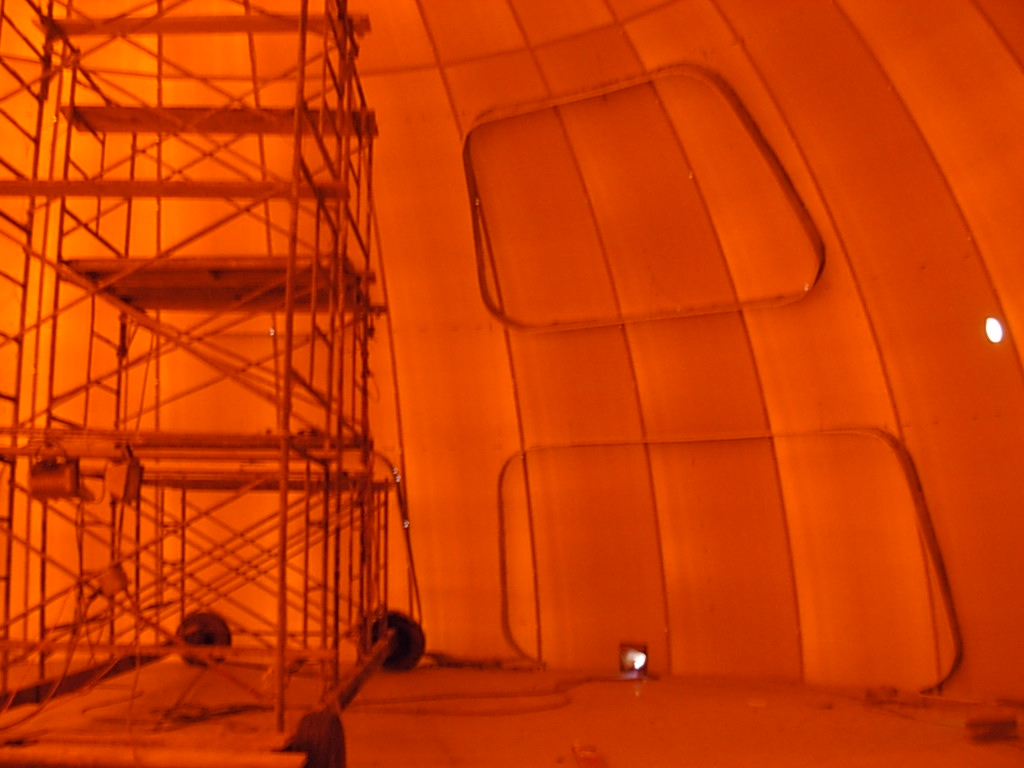 The guest room cutout (bottom) and its corresponding upstairs cutout.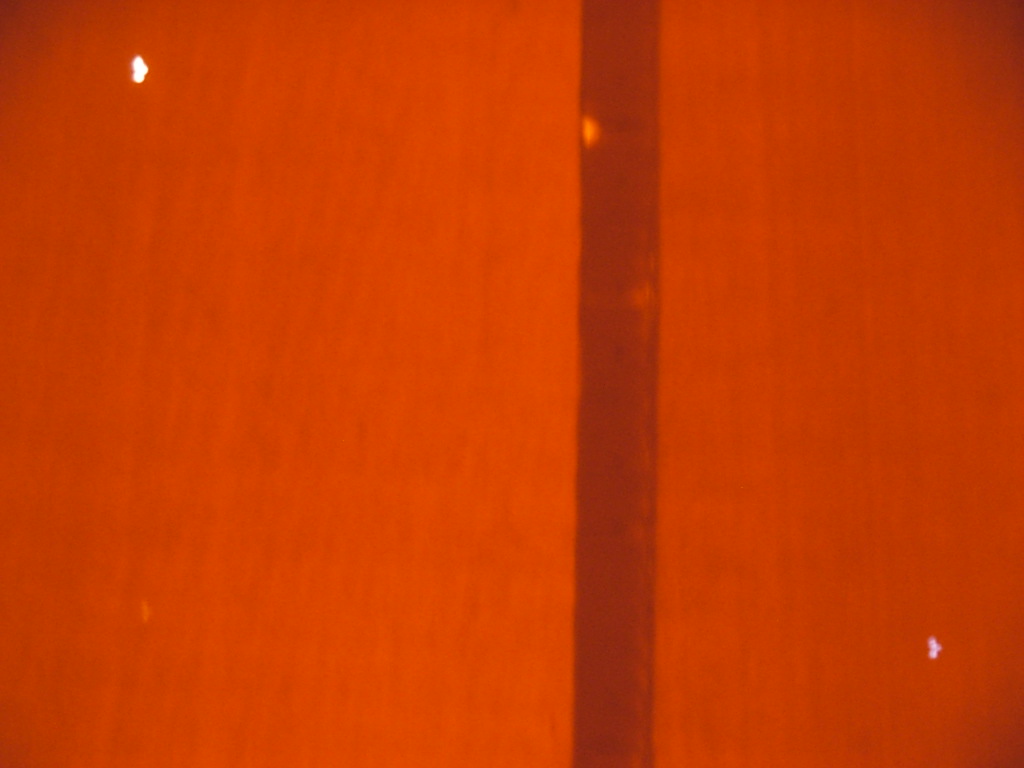 2 bullet holes David found in the airform.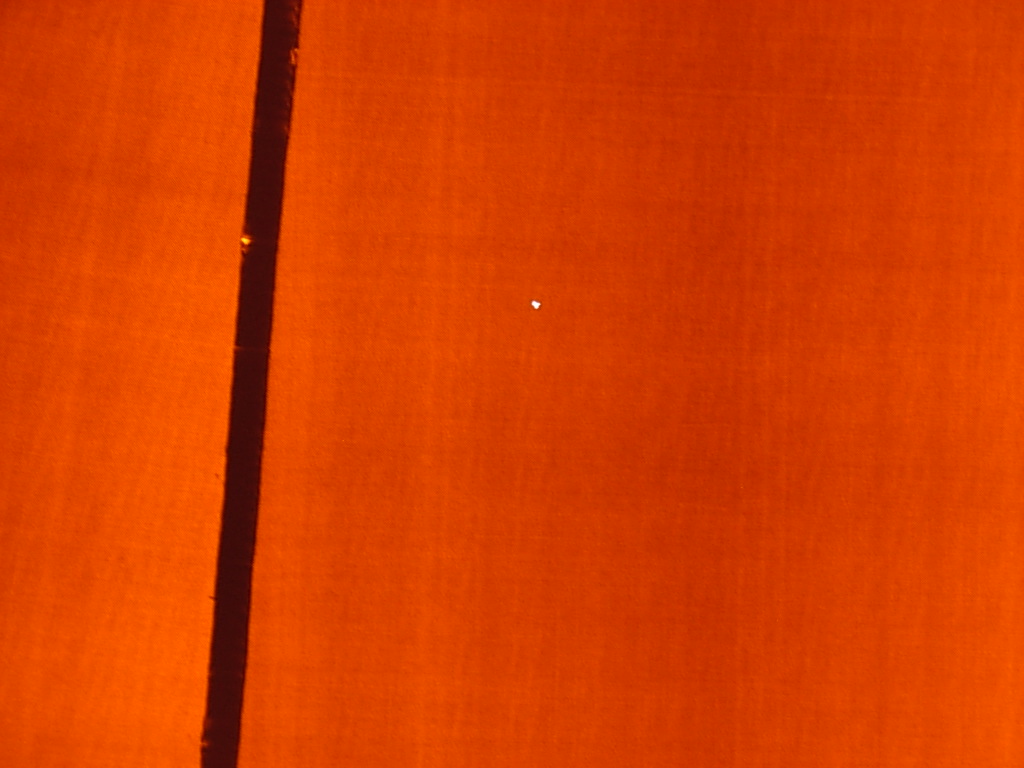 Where one of the bullets exited. The light spot on the seem is just stretched fabric but is not a hole. The bullet holes are quite visible as holes.